So here you are, looking for an event management extension for Joomla!... one that maybe can let invite people to the concerts that you are organizing?
And maybe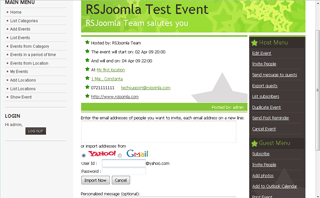 you also need to set up tickets with limitation on seats and different prices?
Of course, you'll be looking to enhance the event page with youtube videos, music samples or flickr photo albums.
RSEvents!, our Joomla! Events & Calendar extension does all that using
the "Really Simple" concept you probably already noticed in our other products.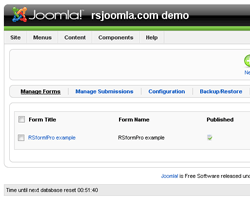 The band will be able to choose different event layouts for each concert, because RSEvents! has a gallery of Event designs that can be updated. Also, they will be able to set ticket limitations and different prices, that the fans will purchase directly from the event page.
Fans can view a calendar containing all the performing dates, and they can filter them based on categories and locations.
You can activate the Google Maps plugin that will show the location where the concert is directly on the event page.
Often concerts have repeating dates. RSEvents! has a nice feature that allows you to set up repeating dates for the event.
The front-end layout is completely customizable so you can add photos, and other event information wherever you want on the event page and in the intro description.
Try RSEvents! right now, on our demo server or Ask a question about the component to RSJoomla! support.