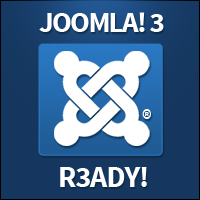 When we set out to integrate our components with Joomla! 3.x, it was clear that no component should be left behind, including the ones we offer for free. So here they are, the new revisions of RSFinder! and RSSearch! are now Joomla! 3.x ready and available for download in our Free Downloads section.

To those of you who aren't acquainted with RSSearch!, it is our free frontend search component which integrates with a large number of components, our own and third party as well. The integration with these compoents is implemented through the following plugins:
Each of these plugins' configuration parameters enables you to search within certain component-specific fields, in order to better customize the results filtering. Please note that not all of the components mentioned above are Joomla! 3.x ready, therefore the integration between them and RSSearch! will not work on Joomla! 3.x either.
The component's functionality is implemented via the RSSearch! module, you can read more about it here.

Somewhat similar to RSSearch!, RSFinder! is our free backend search component. It is actually consisted of a plugin and a module that can both be installed from the same package.
Modifications and notes
Slight changes have been made to the search syntax phrases. Some have been removed:

new section
list sections
control panel
frontpage manager

and some have been replaced:

list categories is now view content categories
list users is now view users
install uninstall extensions is now extension manager



If you are usng the RSFinder! module on Joomla! 3.x, we recommend placing it in the Menu position, as opposed to Status, which was used in Joomla! 1.5 and 2.5. The Status position is no longer suitable for our module in Joomla! 3.x as it might overlap with the View site link to the bottom-left side of the screen.
Remember to keep an eye out for the future revisions of RSTickets!Pro and RSMembership!, they will soon be available for Joomla! 3.x as well.