RSMediaGallery! compatible with Joomla! 3.0 has just been released! This new revision features an Advanced Slideshow Module and a brand new promotion!
Joomla! 3.0 ready!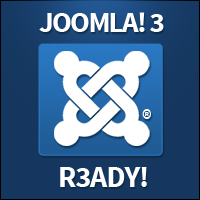 The waiting is now over, RSJoomla!'s media and image gallery management extension just got compatible with Joomla! 3.0.
RSEvents!Pro and RSMediaGallery! bundle!

With every new RSEvents!Pro subscription plan an equivalent RSMediaGallery! subscription will also be included for free!
Grab your favorite event and picture management extensions here!
Advanced Slideshow Module!
A new slideshow mdule with advanced configuration options has been added. This module incorporates new features, such as:
plenty slideshow cool effects
label animation
4 slider types: square, minimalist, round & clean
slideshow navigation with thumbnails
These features are explained and detailed here.