Joomla! 3.x Compatibility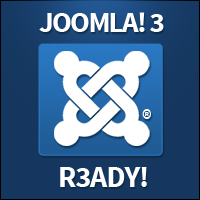 We are happy to announce that RSMail! is now compatible with Joomla! 3.x. The new version also includes a responsive design & bootstrap compatibility. You can now view charts for emails sending sessions and subscribers details, download the files attached to the newsletter from the online version of the message, pause/resume Cron sending sessions and improved overall functionality.
The former "Integrations" tab has been moved to the general component settings (Components > RSMail! > Settings > Joomla! users integration).
Attachments for the online version of the newsleter(from the History menu item)
You can now download the files that were attached to the newsleter in the online version of the message.
Charts available for the session and subscriber details
The new Charts feature available for the sessions and subscribers offer a new perspective over the component's activity. In the Subscribers Charts you can view the number of users that subscribed/unsubscribed to your configured newsletter lists. The report can be structured in days, months or years. In the Session Charts you will be presented with two reports, one for the sending process details(number of emails sent, errors encountered, remaining emails) and one for the number of times the newsletter has been opened. This will allow you to better identify the subscriber's points of interests and help you in future campaigns.
Pause/Resume Cron sending sessions
Since every hosting provider has certain limitations to the number of emails that can be sent in a specific time interval, the only solution for sending a newsletter message to a large number of subscribers is to use scheduled/Cron sessions. Before there was no way of prioritizing your newsletter campaigns, the maximum number of emails your server allowed was divided between all the newsletter Cron sessions, this caused the campaigns to take a very long time to complete.
In this version you can choose what campaigns are more important to your business and create a priority system through pausing less important session. A paused session will no longer send out emails when the server side cron task is triggered, thus the rest of your campaigns will have more resources available. This way you can make sure your most important campaigns are finished faster.