The 5'th revision of RSFeedback! comes compatible with Joomla! 3.0, added social sharing options for the most popular social sites and a brand new menu item for categories listing.
RSFeedback! price cut in half! Purchase it today with a 50% discount, the coupon is found inside this blog post. (the promotion availability starts from Thursday, 11'th of April lasting until last day of this month Tuesday, 30'th of April)
Joomla! 3.0 compatibility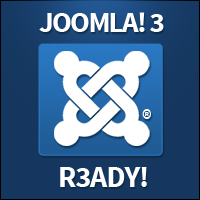 RSJoomla!'s feedback component is now ready for Joomla! 3.0. Bootstrapping integration and responsive front-end design were added for a more user friendly experience, this release primary focus is stability. Grab your copy of Joomla! 3.0 and get started!
To better celebrate this occasion we are offering a 50% discount. The following coupon code can be used after you have chosen a subscription plan from the RSFeedback! product page:
RSFB50OFF
Social sharing
You can now share your favorite feeds to the most well known social communities on the internet. Sharing feeds can be done to:
Facebook
Twitter
Google+
Blogger
Reddit
LinkedIn
Pinterest
Yahoo! Messenger
New "List Categories" menu item
Using this menu item you will be able to catalog feeds by showing the categories they are part of. Merely this simple listing will come with some options like choose to hide/show empty categories or show the number of feeds for every category item.