The new RS Media Gallery! enhances your Joomla! experience by letting you upload, edit and publish your pictures easily.

The new Joomla! extension allows you to create galleries, modify them on the fly and publish them on your website as a collection of images, a theatre or simply as a presentation slider.
It's easy.. start by installing the extension, the slider module and the content plugin, and you're ready to go.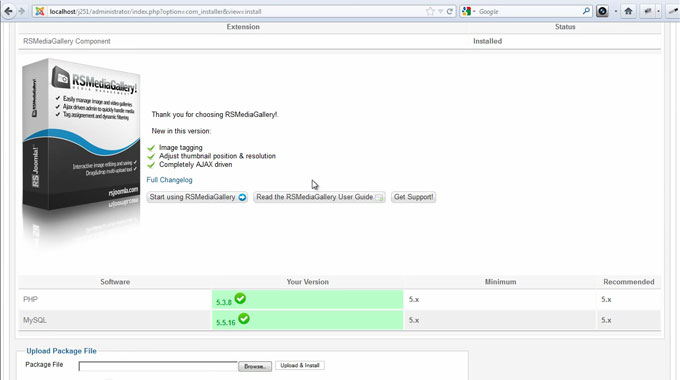 RS Media Gallery will automatically upload and tag the images you want to use. The process uses the AJAX technology. Just sit back and relax while the images are being uploaded.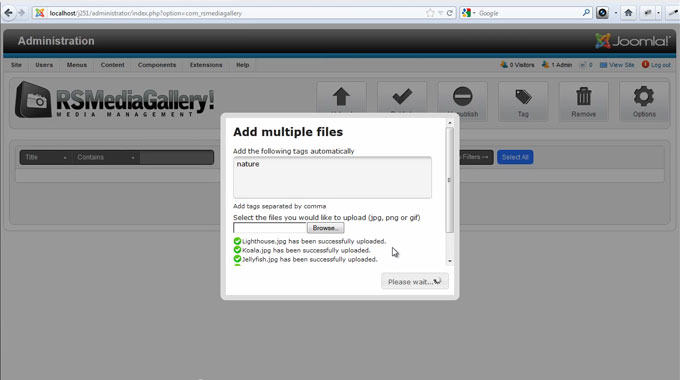 Dynamic AJAX filters can be used to select the images you want to work with. Images can be published, ...... tagged .... moved.... and removed on the fly. No more loading times, no more refresing the page.. all in one screen.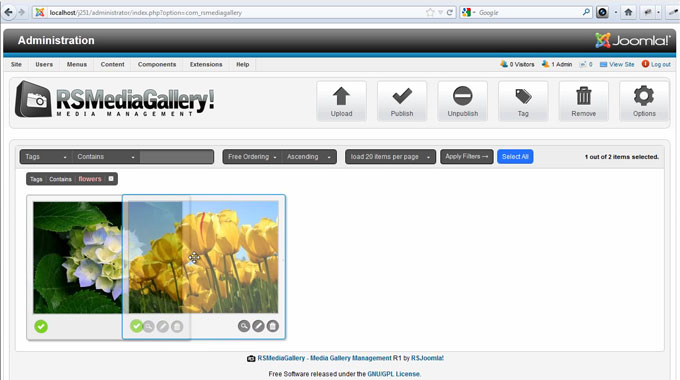 Each image can be edited and details such as image title, image description and thumbnail can be set up on the fly.
You can even set up an url that you'll be able to use when creating a slide show.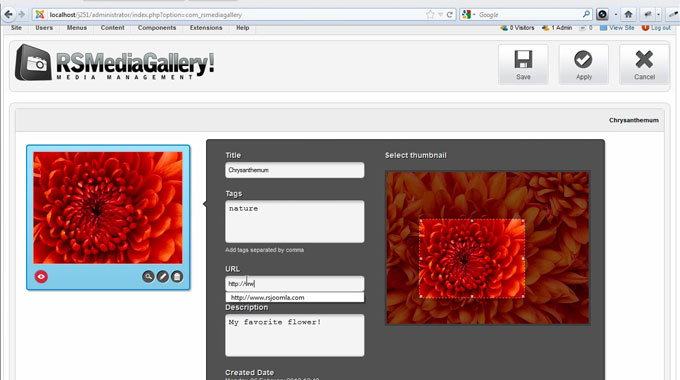 Showing the images on your website is even easier. All you have to do is create a menu item. Add the tags that you have applied to the images that you want to include.
Set up the list parameters ..... the detailed view parameters... and publish the images.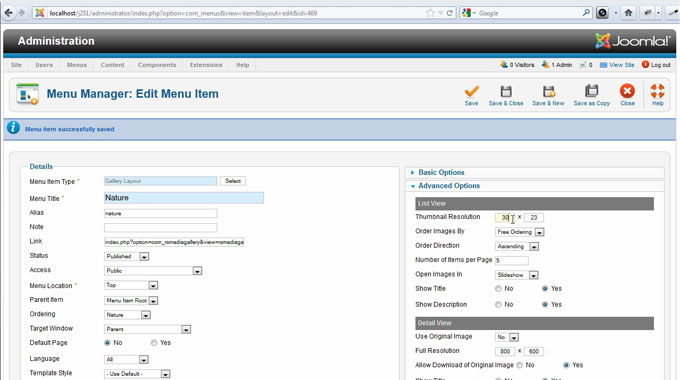 Your collection will show up and your visitors will be able to enjoy your images in no time.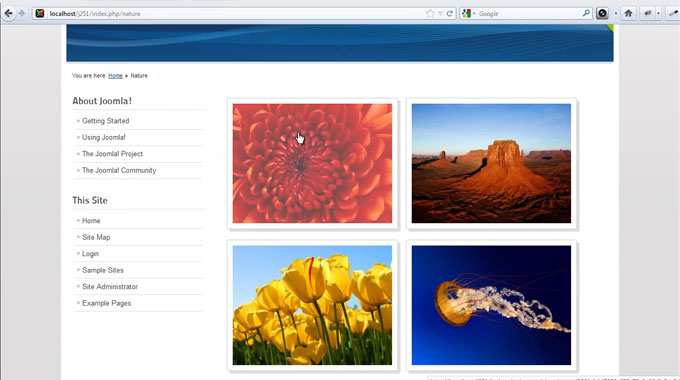 Creating a slider is even easier.. Edit the RS Media Gallery slider module, add the tags..... set up the parameters... and you're ready to go!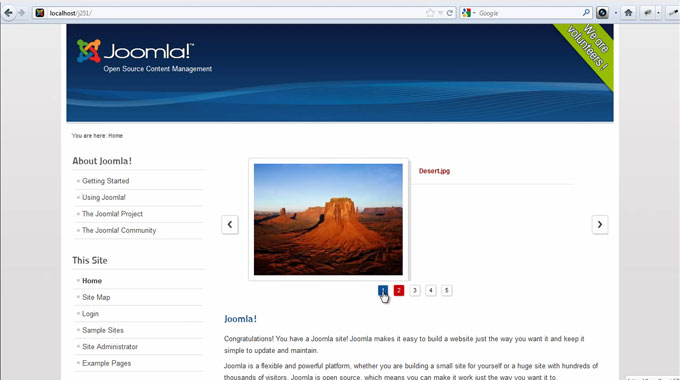 Use it on Joomla! 1.5, 1.7 and 2.5. Share it with your friends and colleagues.. It's free and we're proud of it!