RSFiles! revision 9 comes with loads of new features: file overwrite, unpublishing date, preview audio and video files, upload external links and icons for new & popular files. Besides this, we've updated the source code to increase the overall functionality.
1. Overwrite option for files
A new RSFiles! option allows users with permissions to overwrite existing files when uploading.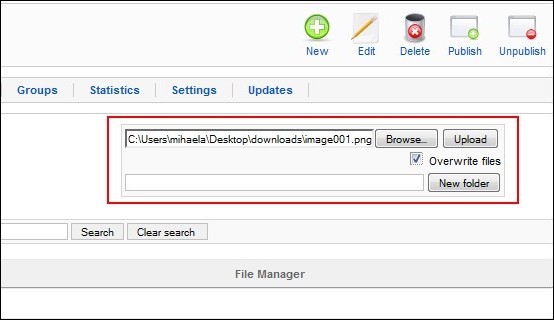 2. Unpublishing date
Aside overwriting files, a new option available via the "Files" tab, enables administrators to set an expiration date for each uploaded file and automatically unpublish the file, once it has expired.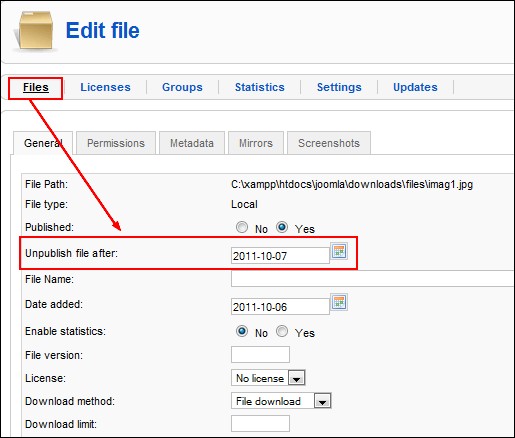 3. Flash player (mp3,3gp,flv,mp4)
Thanks to the built-in flash player included in this revision, you can preview audio and video files as well: mp3,3gp,flv,mp4.
Just make sure that you've included the file extension into the "Settings" tab >> "Preview these files" and RSFiles! will create a preview link, near each downloadable file.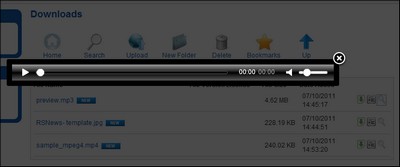 4. Upload external links
Users with permissions are allowed to upload external files as well.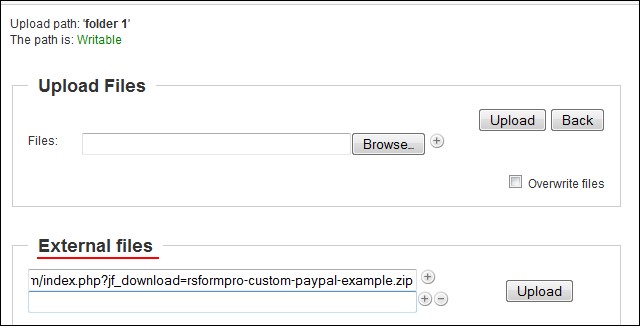 5. Popular & new icon
You can now emphasize the most downloaded and the most recent uploaded files, by automatically showing specific icons (new and popular), upon a pre-configured time period. The option can be enabled via the "Settings" tab >> Files.
Another new option included in this area is the ability to show / hide the description of the current folder.