RSComments! rev. 9 comes with a new frontend module, several improvements and fixes.
1. Front-end Latest Comments Module
Besides the Cpanel Latest Comments Module, we've included the Front-end Latest Comments Module, which allows you to publish comments in frontend.
The module is available for download on the www.rsjoomla.com website >> "My downloads" area.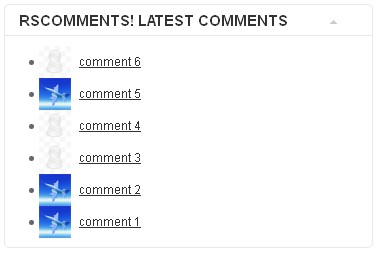 2. New comments options
The "Configuration" tab has two new comment options: the first option allows you to show/hide the "No comments" link, while the second one controls the comment form when the Accordion effect is enabled (closed/opened).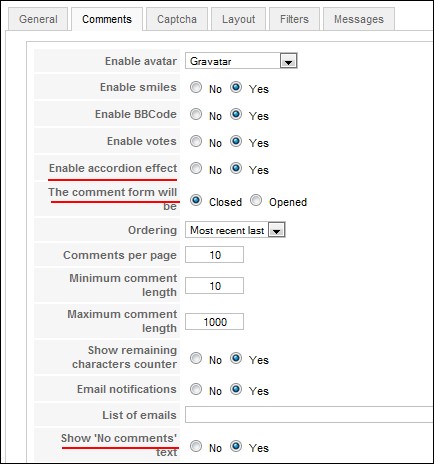 3. Updates
We've performed several code improvements as well: we've fixed the comments pagination issue encountered in Joomla! 1.7 and updated the comment avatar width from Gravatar, Community Builder, JomSocial, Kunena and FireBoard.
Changelog
How to update to RSComments! revision 9?