RSBlog! revision 7 comes with several new features and improvements:
Facebook comments, Google +1 button, a new module for displaying popular blog articles, support for standard Joomla! content plugins.
1. Google + 1 button
Aside the Facebook like button, you can now enable via the RSBlog! Configuration tab, the Google + 1 button.
The Google plus button main advantage is that, compared with the Facebook button, not only allows the link sharing across the users Google plus pages, but it also influences the search engine rankings when people are looking for related terms.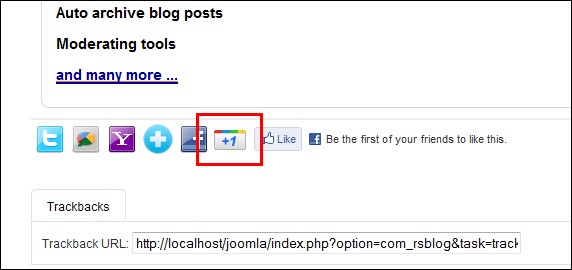 2. Facebook comments
In addition to the existing comment integrations (RSComments!, JComments and JomComment), you can now enable via the "Configuration" tab "Facebook Comments". A checkbox option allows users to choose whether they wish their comments to be posted or not on their Facebook wall.

3. Content plugins
We've performed several source code improvements, thus the content plugins, designed to work in standard Joomla! articles will now work inside the RSBlog! posts.
4. Popular blog posts module
The new RSBlog! Popular blog posts module allows you to list the blog articles based on their popularity. Various module parameters assure an increased flexibility: ability to display popular articles from certain/all blog categories, show/hide hits and limit.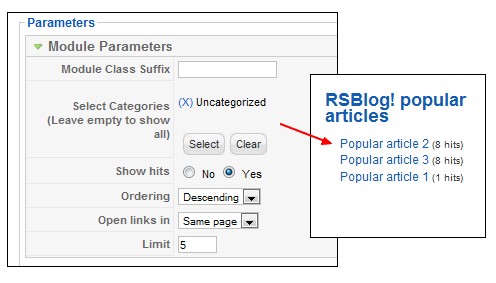 5. Category posting restrictions in frontend
Starting with rev. 7, you can allow/restrict users groups to post blog articles in certain categories.