RSJoomla! keeps up with the Joomla! latest development by releasing its first extension, compatible with Joomla! 1.7 (beta): RSFirewall! revision 27.

We've modified the RSFirewall! source code to be 1.7 compatible and added specific hash files.
A warning message has also been included when using the 1.7 development version (the beta version is not suitable for production sites and it should be used for testing only).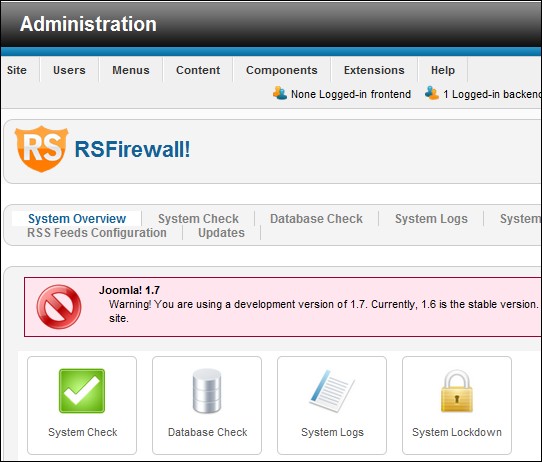 The Joomla! 1.7 stable version is planned to be released in less than a month and 1.6 will no longer be supported.
More on the Jooomla 1.7 version here.
As you already might know, all RSJoomla! extensions (except RSTickets! and RSForm! light) will be updated to be Joomla! 1.7 compatible, as soon as a stable version is released.