We've been working hard lately to bring exciting new features to RSForm!Pro 1.4.0:
a redesigned components area, built-in mappings, new submission options, additional emails and many more.
1. RSForm!Pro components area redesigned
The RSForm!Pro components and properties area has been redesigned from scratch to ensure an increased backend usability.
Two new form properties have been included too: "Save data to database" and "Enable Confirmation by Email".
2. Built-in mappings functionality
Starting with RSForm!Pro 1.4.0, you can use the built-in mappings feature
to integrate the component with 3rd party extensions and save the form submissions into other tables.
Compared to the "RSForm!Pro Mappings Plugin", this new tool not only performs insert operations, but it also updates and deletes the existing table data.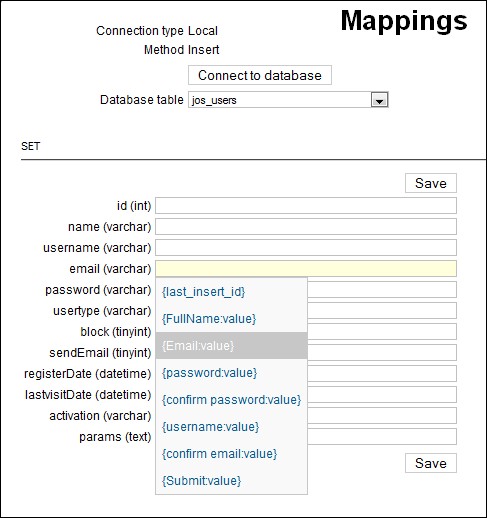 Video tutorial:
Ep. 67: How to transform an RSform!Pro submission into a Joomla! article
3. New PayPal options
The RSForm!Pro PayPal plugin has been updated with 4 new functionalities:
cancel URL, displayed on the PayPal transaction page, tax value, tax type and an extra field for controlling the PayPal transaction page language.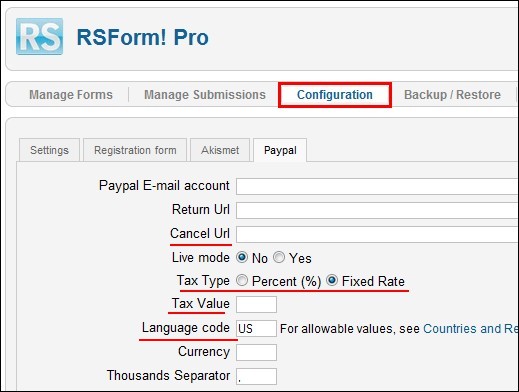 4. Search submissions in frontend
In the 33rd revision of RSForm!Pro, we've added the frontend form submission listing feature.
With the new revision, we have included a simple search submission form that can be enabled via the RSform!Pro Submissions menu item.

5. Additional emails
Besides the existing RSForm!Pro emails (User and Admin), you can now use the "Additional Emails" feature to create and send an unlimited number of messages to your form users.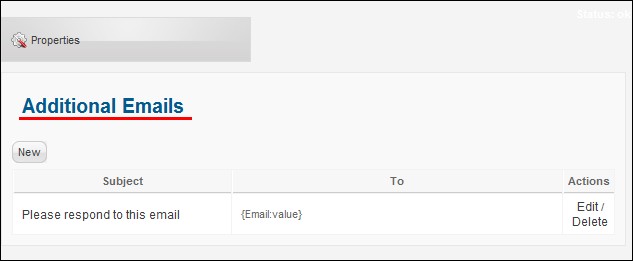 6. Access forms quicker in backend
The new "Manage forms" tool allows you to add shortcuts to your forms directly in the Administrator menu.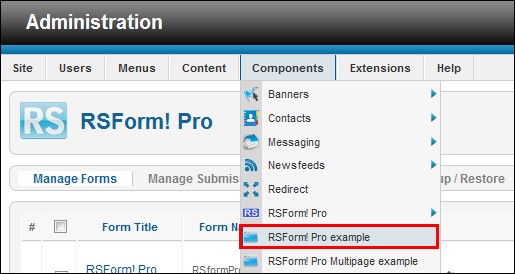 Read the complete changelog