RSFeedback! revision 4 comes with new feedback functionalities, several fixes and improvements.
1. New RSFeedback! Testimonials module
A new RSFeedback! module allows you to display the users feedbacks in a slideshow as testimonials.
The module flexibility is given by a broad set of configurable parameters: the feedbacks categories, the number of feedbacks & characters to be displayed within the slider, the time period between slides, the container width and height.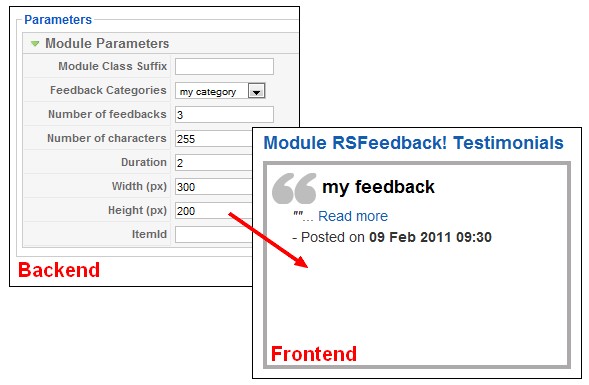 2. New subscribe options and an improved style form
Thanks to the new RSFeedback! subscribing feature, frontend users are notified about follow-up comments. Once the option is enabled, the default comment system will display on each feedback thread a subscribe button.
Aside the subscribing option, you'll also notice an improved built-in comment form style .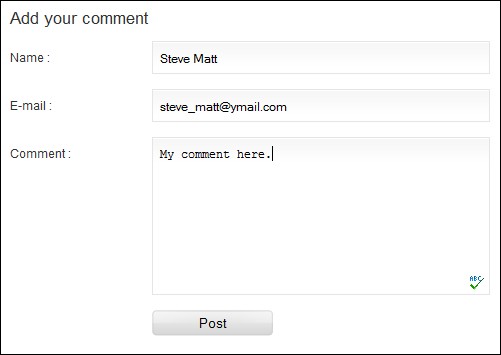 3. New sharing options
Users can share their suggestions and ideas through social media channels. The new RSFeedback! revision offers an improved control over the sharing options, allowing you to enable/disable the twitter, Facebook and Yahoo! Messenger icons according to your site needs.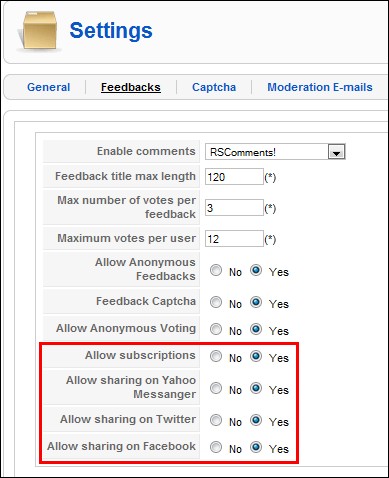 4. Fixes and improvements
We've also fixed several issues from the previous RSFeedback! revision and made several updates that improved the captcha functionality per group.