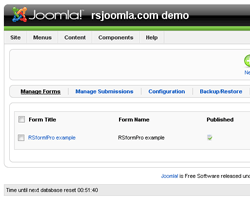 One of the great pluses Joomla! has amongst other CMS is the great flexibility you get using a Joomla! module inside a Joomla! module position. Thinking that you can put Joomla! modules wherever you want using the Joomla! module positions and publish them only on some of your menu items, is just great!
So, what's a Joomla! module position?
Think at a Joomla! module position as a fixed place on your website where, depending on the page that you are visiting, you can publish certain things such as a login form, a contact form, or a sub-menu for instance.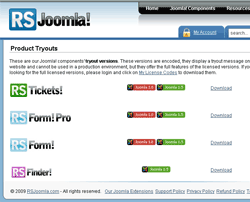 You can define unlimited numbers of Joomla! module positions in your template, and they will show up when you decide to publish a Joomla! module
Usual Joomla! module positions have names such as top, bottom, header, footer, left, right, but you can simply define others using the tag.
What about the Joomla! module? When should it be used?
Joomla! has three ways of parsing code and showing results: Components, Plugins and Joomla! modules.
The Joomla! Component - is a script, or an application that runs in the main body of your joomla template.
The Joomla! Plugin - is a script that runs triggered by an event. Some examples are: onPrepareContent(while Joomla! is preparing the content for display), or onAfterRender(when Joomla! has finished to render the output and it's preparing to show it to the user).
The Joomla! Module - is a script that can be executed in a certain Joomla! module position. It usually displays something, like a contact form, etc.
We have developed Joomla! modules for our extensions. For example, RSForm!Pro allows you to publish certain forms that you have created inside Joomla! module positions. RSForm!Pro also allows you to publish submissions into the front-end.
RSEvents! also has a bunch of Joomla! modules, such as the small Calendar view, the latest events and so on.
I hope this article will make you understand a bit better how Joomla! works with modules. Feel free to comment.