The new RSSeo! revision comes with two important integrations: Google Analytics tracking and reports.

1. Google Analytics tracking
If you're enabling the tracking feature, RSSeo! will automatically include the Google Analytics tracking code into your site source.
Just add the login details, along with the web property ID and RSSeo! will do the rest.

2. Google Analytics reports
The "Traffic sources" report
This is one of the most popular Google Analytics reports, offering helpful insights of the website sources/mediums that send traffic: organic, direct or referral.
Besides listing the top 20 site referrals based on representative traffic metrics (visits, new visits, pages per visit, bounce rate and average time on site), RSSeo! generates a pie-chart to highlight the way that traffic reaches your site.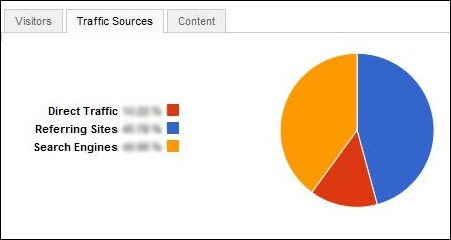 The "Visitors" report
This report allows you to analyze the user behaviour by measuring specific visitors metrics: visits, unique visitors, pageviews, average pageviews, average time on site, bounce rate, new vs returning visitors, browser capabilities and mobile devices.

The "Content" report
Basically, this is a summary of the Google Analytics "Top Content" report.
It displays the top 20 most viewed site pages, along with its specific metrics: pageviews, unique pageviews, average time on page, bounce rate and page exits.

How to update to RSSeo! revision 11?