We've been working hard for some time to update all our extensions to Joomla! 1.6.
RSBlog! and RSTickets!Pro with Joomla! 1.6 support
Today, we move one step forward and we're releasing 2 new extensions compatible with Joomla! 1.6, RSBlog! and RSTickets!Pro.
Besides updating to Joomla! 1.6, we've also decided to include several new frontend functionalities.
New RSBlog! features

Starting with revision 4, the "Configuration" tab has 2 new avatar options:
administrators can now show in frontend the author avatar from Gravatar, Community Builder, JomSocial, FireBoard or Kunena and set a link to the JomSocial or Community Builder profile as well .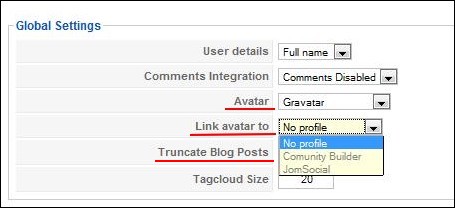 Truncate blog posts: this new option allows you to automatically truncate the blog posts to a predefined number of characters and set a readmore link.
New RSTickets!Pro features

Dashboard view: Starting with revision 6, RSTickets!Pro has a new "Dashboard view" that allows users to quickly submit, view and search through tickets and knowledgebase articles.
In the "Menu Manager", you can add descriptions and choose to publish categories, the latest tickets and the number of tickets.



Redesigned views: to better fit your website design, we've improved and redesigned the "RSTickets!Pro" views and added an "accordion effect" to the plain ticket view.


| | |
| --- | --- |
| Dashboard view: | Ticket information: |
Tickets layout view:

...coming soon: RSMembership! for Joomla! 1.6!