Ep. 68: How to add the RSMembership! subscribers to the RSMail! mailing list
Starting with RSMail! revision 13, you can include the RSMembership! subscribers to a mailing list, via the "Integrations" tab.
1. Map the RSMembership! fields with RSMail!
In the Joomla! backend panel, head to Components >> RSMail! >> Integrations and click on the "RSMembership" icon.
Map the membership fields to RSMail!.
Select the RSMail! list where you want to save the membership subscribers.
Select one of the configured memberships.
Map the membership subscription form fields with the RSMail! list fields
Once the user subscribes to a membership and the transaction is approved, the subscriber details are saved in the configured mailing list.
---
---
Related Videos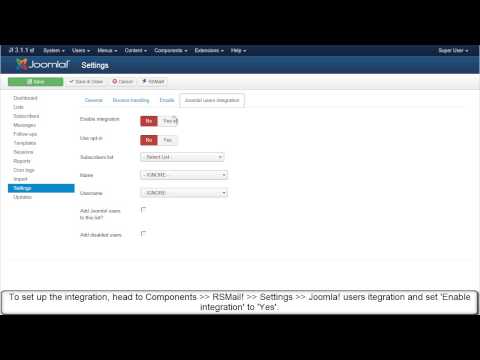 Ep. 70: RSMail! integration with the default Joomla!...
RSMail! allows you to automatically pass users data from the Joomla! registration form to a subscribers list. The integration is done via the built-in RSMail! plugin. Step 1: create an RSMail! mailing list In the Joomla! backend...
read more