751 reviews
1,411,226 downloads
Si vous utilisez RSForm!Pro, s'il vous plaît envoyer une note et un commentaire à la communauté Joomla! Extensions Directory
RATE IT NOW
Caractéristiques et avantages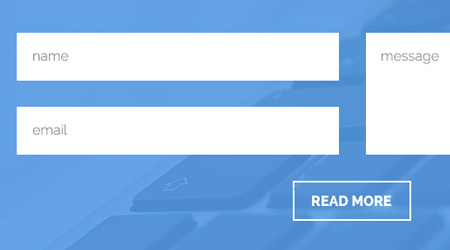 Ajouter des formulaires professionnels sur votre site
Vos formulaires peuvent être conçus pour s'adapter à tout site Web ! RSForm!Pro inclut les cadres d'interface les plus populaires : Bootstrap 2.3.2, Bootstrap 3.3.7, Bootstrap 4.1.3, uikit 2.27.4, Zurb Foundation 6.2.1. Les mises en page disponibles vous permettent d'afficher les informations comme vous le désirez.
---
Créer des formulaires de plusieurs pages en toute simplicité
Divisez votre formulaire en pages ou sections et augmenter votre taux de conversion tout en gardant la même quantité d'informations. Les utilisateurs seront en mesure de parcourir les pages qui leur permettront de corriger les informations. Vous pouvez aussi valider des pages à la volée avec AJAX pour limité l'accès à la page suivante à moins que vos utilisateurs remplissent les champs obligatoires.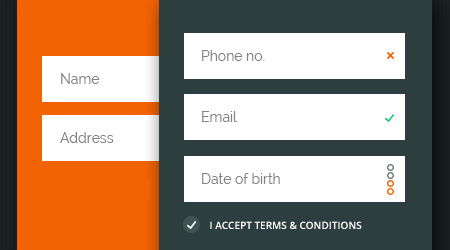 ---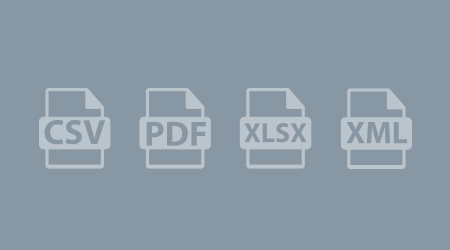 Exporter les informations sous CSV, Excel, XML et PDF
Les informations fournies peuvent être exportées vers de nombreux formats de fichiers populaires : CSV, XLS, OpenDocument Spreadsheet et XML. Les soumissions peuvent également être converties individuellement en fichiers PDF.
---
Protégez-vous contre les robots des spammeurs
RSForm!Pro dispose de deux images CAPTCHA intégrés que les visiteurs devront remplir afin de prouver qu'ils sont humains, ainsi qu'un CAPTCHA invisible. Ceci empêche efficacement les robots des spammeurs de soumettre vos formulaires avec des liens indésirables et des spams. Le logiciel leader dans la protection antispam reCAPTCHA peut être intégré aussi bien à l'aide des plugins de RSForm!Pro - reCAPTCHA et reCAPTCHA 2,0-No CAPTCHA.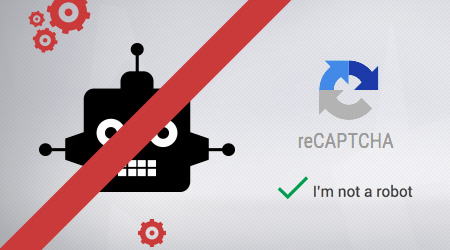 ---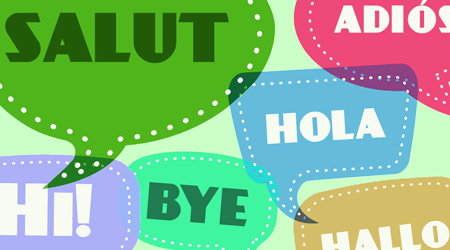 Créer des formulaires multilingues sans dupliquer les informations
La création de formulaires multilingues peut parfois être un fardeau: la duplication de tous les champs et leur traduction est à la fois longue et entrave également les mises à jour futures du formulaire. RSForm!Pro détecte vos langues installées et offre la possibilité de traduire le formulaire à la volée – il vous suffit de choisir la langue vers laquelle vous souhaitez le traduire et tapez les traductions.
---
Valider l'information avec les règles de validation intégrées
Guidez vos utilisateurs à remplir correctement les champs de formulaire à l'aide de règles de validation - afficher un message à côté de chaque champ expliquant pourquoi la validation a échoué et orienter-les dans la bonne direction. Choisissez si un champ est obligatoire ou non. Vous pouvez vérifier les adresses e-mail valides, les caractères alphanumériques, les valeurs numériques ou les mots de passe. Vous pouvez également ajouter des jeux de caractères personnalisés à ces validations pour que vous puissiez vérifier le format correct d'un chiffre, tel que "4.99".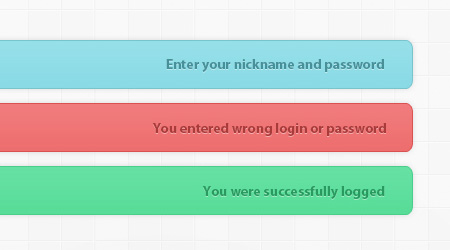 ---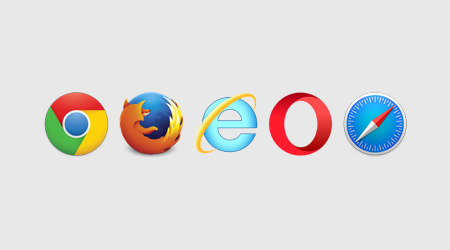 Compatibilité multi-navigateurs
RSForm!Pro a été entièrement testé avec tous les principaux navigateurs Web. Les mises en page disponibles offrent une plus grande souplesse et vous permettent de remplacer n'importe quel paramètre de CSS.
RSForm!Pro utilise le moins de JavaScript possible afin d'empêcher vos utilisateurs d'avoir des difficultés à soumettre vos formulaires.
---
Responsive
RSForm!Pro a été adapté aux environnements réactifs. Cette mise en page a été conçue à l'aide de la fonctionnalité « bootstrap » et vous pouvez l'adapter à tous les périphériques susceptibles de visiter votre site Web.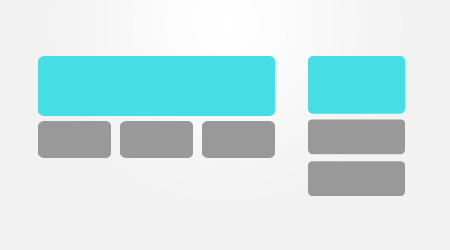 Client Testimonials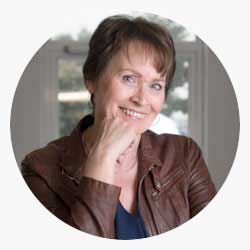 Very useful and easy to use products, but most of all they impressed me by the outstanding quality of their customer service.
— Annelies Hoolmans - SiteTurn webdesign & onderhoud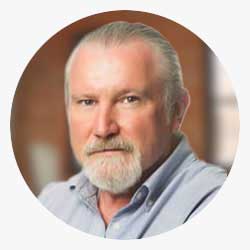 I think that almost every non-core extension on the site is an RSJoomla! product. What you guys create really is pretty exceptional. Like all RSJoomla! products the support just ROCKS! Love your work guys.
— Tony Gavin | CEO - VisiSearch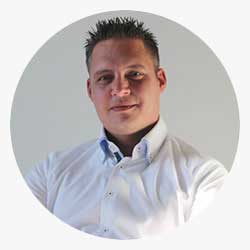 RSFirewall! is easy to install, good default settings, many advanced configurations possible, great system check tool and import/export feature. Why would you leave your website unprotected, when you use an anti-virus on your computer?
— Wilco Alsemgeest - Business Owner of Connecting Connections
From the Blog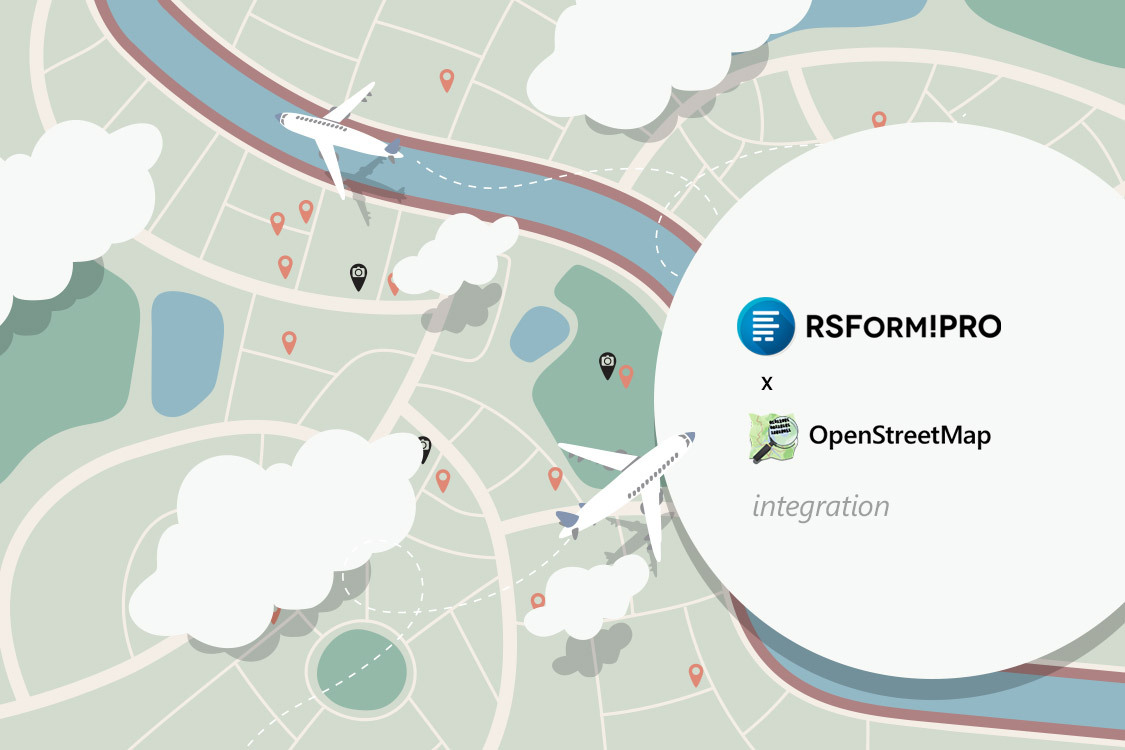 RSForm!Pro - OpenStreetMap plugin
A new plugin has joined the RSForm!Pro large portfolio as an alternative to the Google Map, more precisely, the OpenStreetMap plugin!
Available Language Packs:
We only release our extensions in English. All other language packs are donated by the community. Please note that not all translations may be complete, up to date or correct.
Technical Specifications
Important!

Please make sure you are running the latest versions of Joomla!. Our extensions are developed and tested to work only with the latest versions of Joomla!
The minimum requirements to run RSForm!Pro are:
Joomla! 3.9.0
PHP 5.3.10
MySQL 5.5.3
Vous devez vous assurer que vous avez MySQL, XML et des fonctionnalités zlib activées dans votre installation de PHP. Aussi s'il vous plaît assurez-vous que vous avez activé les bibliothèques GD et FreeType pour CAPTCHA pour travailler. fsockopen est également requis pour les plugins reCaptcha, Salesforce et Maichimp.
We recommend:
Joomla! latest version
PHP 8
MySQL 5.7 / 8 / MariaDB 10