3 reviews
4,833 downloads
Si vous utilisez RSFeedback!, s'il vous plaît envoyer une note et un commentaire à la communauté Joomla! Extensions Directory
RATE IT NOW
Caractéristiques et avantages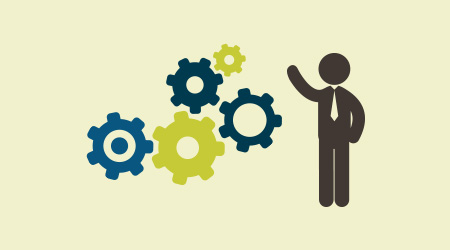 Transformez vos visiteurs en contributeurs actifs
Vos clients sont directement responsables de la réussite de votre projet. Pourquoi ne pas offrir les moyens pour permettre à vos visiteurs de jouer un rôle actif sur les résultats de votre projet ? Incitez-les à partager des idées et de consolider votre communauté du site.
---
Gagnez du temps en utilisant les fonctionnalités d'auto-modération
Vous devriez être concentré sur votre projet et non sur l'administration du site RSFeedback! Offre les moyens d'effectuer certaines actions de nettoyage lorsque plusieurs conditions sont remplies. Par exemple, si un nombre spécifié d'utilisateurs / visiteurs signale un feedback comme spam, alors il sera automatiquement supprimé.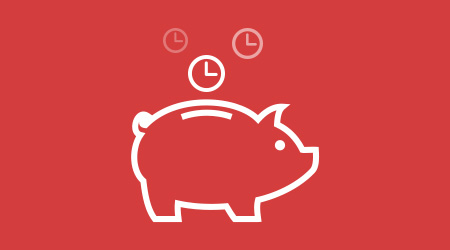 ---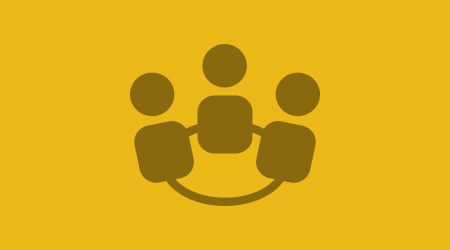 Améliorer les interactions communautaires
Avec RSFeedback! Vous pouvez laisser vos visiteurs ajouter de nouvelles idées, votez pour celles qui existent déjà et bien sûr laisser des commentaires. Avoir un feedback avec un grand nombre de votes signifie qu'il s'agit d'une idée qui doit être pris en considération. RSFeedback! Vient avec un système de commentaires intégré. Si cela ne suffit pas, il s'intègre également avec d'autres systèmes populaires, comme RSComments!, JComments et Jom Comments.
---
Restrictions de groupe
Pourquoi activer le captcha pour les administrateurs ou les autres utilisateurs approuvés par exemple ? Avec le RSFeedback! Restrictions de groupe vous pouvez imposer des restrictions pour différentes paramètres selon le type d'utilisateur, comme le vote, ajout de commentaires, signalisation et bien plus encore.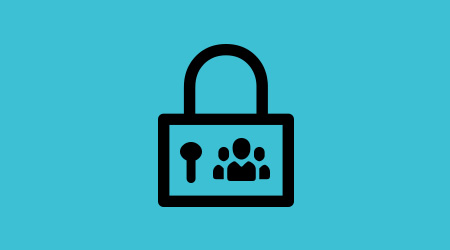 ---
Options de partage des réseaux sociaux
Laissez vos visiteurs répandre les mots! RSFeedback! Offre les outils nécessaires afin que vos utilisateurs puissent facilement partager des feedbacks sur Yahoo, Twitter et Facebook, contribuant ainsi à la croissance de votre communauté.
Client Testimonials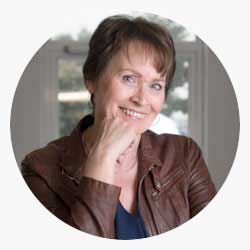 Very useful and easy to use products, but most of all they impressed me by the outstanding quality of their customer service.
— Annelies Hoolmans - SiteTurn webdesign & onderhoud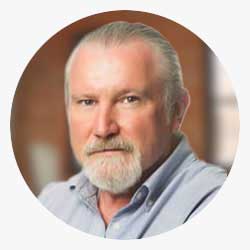 I think that almost every non-core extension on the site is an RSJoomla! product. What you guys create really is pretty exceptional. Like all RSJoomla! products the support just ROCKS! Love your work guys.
— Tony Gavin | CEO - VisiSearch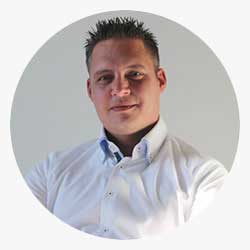 RSFirewall! is easy to install, good default settings, many advanced configurations possible, great system check tool and import/export feature. Why would you leave your website unprotected, when you use an anti-virus on your computer?
— Wilco Alsemgeest - Business Owner of Connecting Connections
Modules
Afficher les éléments de feedback dans un module de témoignage
Certaines feedbacks peuvent être facilement utilisées comme témoignages En utilisant le Module de témoignages vous pouvez afficher des éléments de feedback avec un agréable effet.
Afficher les éléments les plus commentés
Le module Top Feedbacks affiche une liste des commentaires les plus votés dans la zone frontale.
La liste de vos catégories de feedback
Le RSFeedback! Le module Catégories fournira une liste des catégories configurées.
From the Blog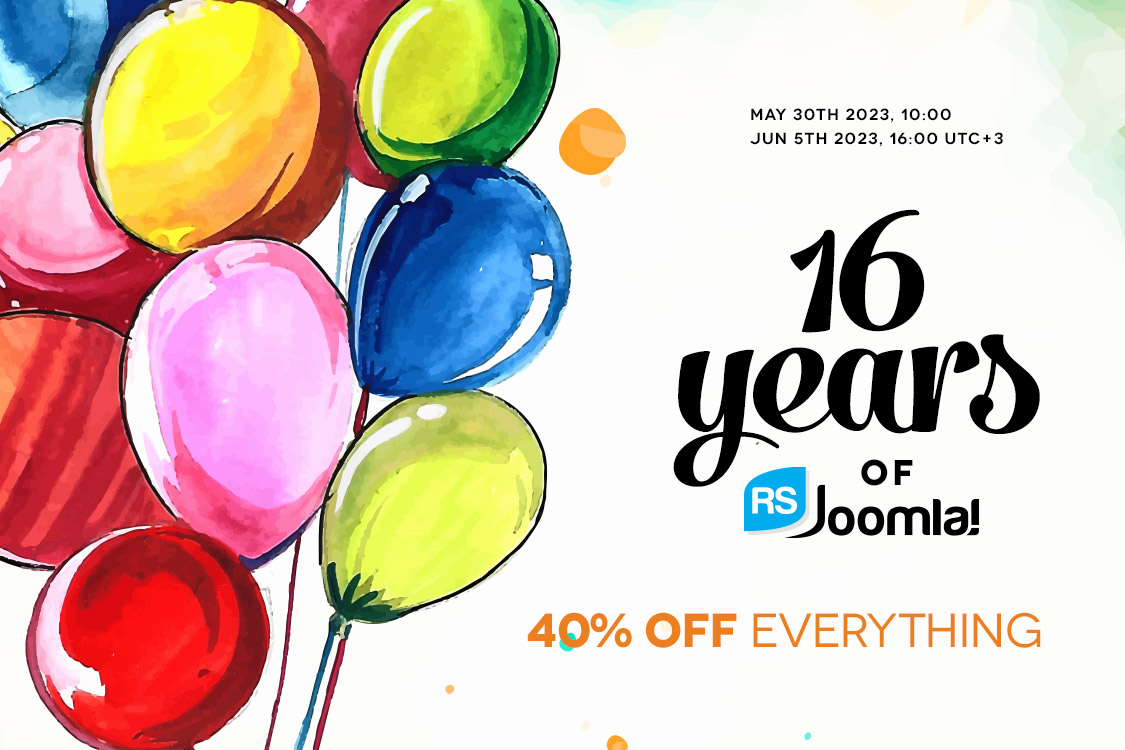 Happy 16 RSJoomla! Years
Cheers to another year of making our mark in the Joomla! community! A year worth commemorating, a future worth anticipating! Join us as we mark our 16th anniversary!
Available Language Packs:
We only release our extensions in English. All other language packs are donated by the community. Please note that not all translations may be complete, up to date or correct.
Technical Specifications
Important!

Please make sure you are running the latest versions of Joomla!. Our extensions are developed and tested to work only with the latest versions of Joomla!
The minimum requirements to run RSFeedback! are:
Joomla! 3.6.5
PHP 5.x
MySQL 5.x
Vous devez vous assurer que vous avez MySQL, XML et des fonctionnalités zlib activées dans votre installation de PHP. Les extensions/fonctions Apache: fsockopen est requise pour l'intégration reCaptcha (si utilisée).
We recommend:
Joomla! latest version
PHP 7.x
MySQL 5.x