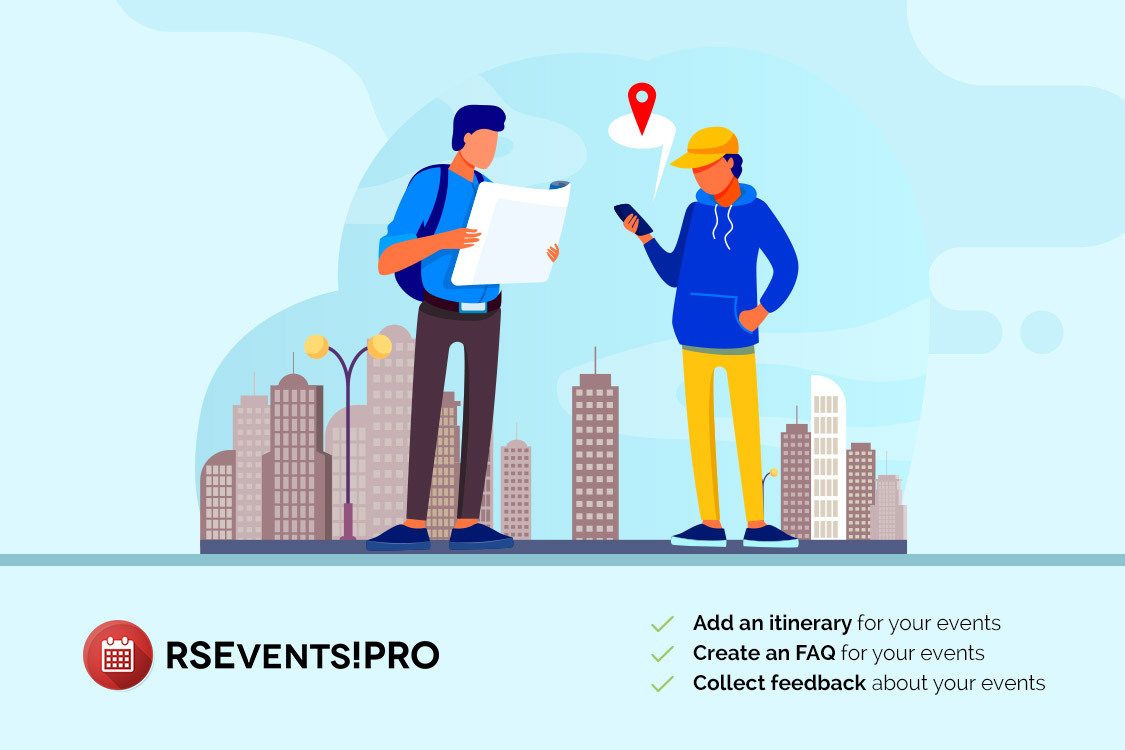 This new release for RSEvents!Pro introduces new features that will allow you to take your events to the next level.
Add an itinerary for your events
If you want to set a schedule for your event, this feature will provide all you need. You can set the schedule for each day the event takes place in and also set a timeline for how the event will take place.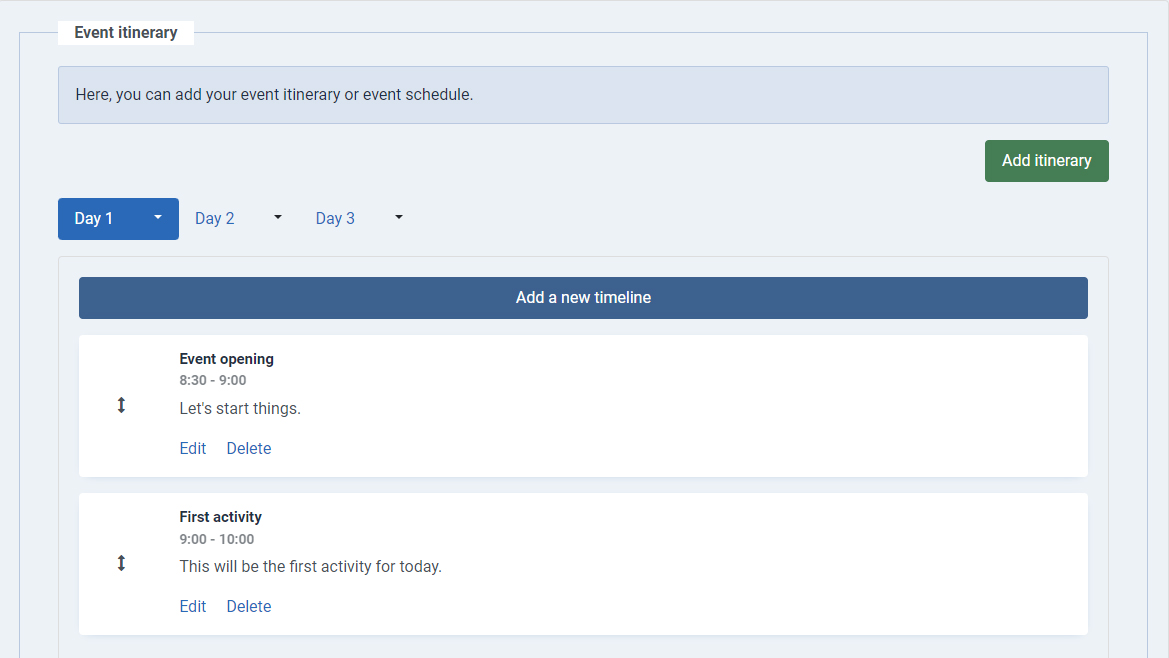 ---
Create an FAQ for your events
You can use this feature to provide interested users further details and answer the most common questions regarding your event.

---
Collect feedback about your events
After the event ends you can collect feedback from your event attendees, this option will only be available to event subscribers that have a completed subscription. There are several field types available towards this information collection.
---
If you have any questions regarding this update or if you require assistance with your form please use the following button to submit a ticket to our team.
Submit a ticket