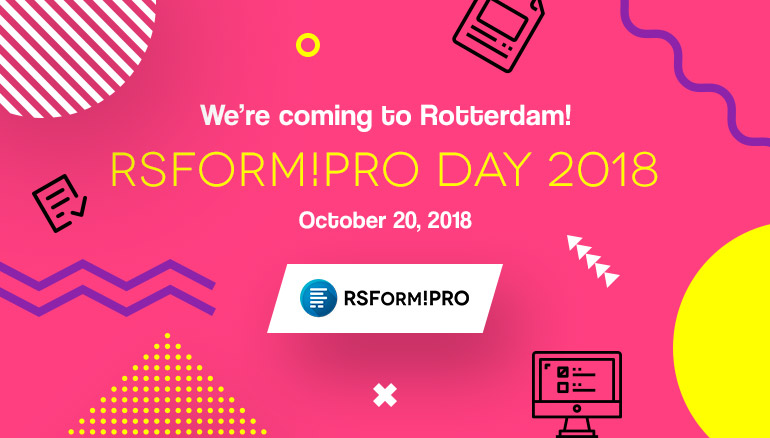 The entire support team will be hitting the road in October.
WHY?
A member of the Joomla! Dutch community, Fred van der Neut, reached out and invited us to attend the RSForm!Pro Day. Yes, a full day dedicated to our most popular and well known extension. We are honored to accept this invitation and will hold several presentations meant for both beginner and advanced users of our form extension. The topics that will be covered during the event are:
Morning:
Beginner: How to build your first form in RSForm!Pro.
Advanced 1: How to communicate between two forms and SQL mapping.
Expert 1: How to create a job application form complete with profile image.
Midday:
Advanced 2: How to upgrade your RSForm!Pro forms for GDPR compliance.
Expert 2: How to import submissions for your form.
WHEN & WHERE?
The event will take place on the 20th of October 2018 in Rotterdam. You can read more about this event on the official event site.
CLOSING NOTES
We are very excited to attend this event and hope to see you all there.