Ep.31 - RSFeedback! - Joomla! feedback component - frontend presentation
RSFeedback! allows you to listen, track and gather in one place your audience suggestions and ideas. In this episode, we will present the most important RSFeedback! frontend features
Feedbacks:
Public and registered users can submit their feedbacks, vote for them, add new categories and feedbacks. Admins can allow anonymous voting and feedbacks.
Votes:
Admins can set a maximum number of votes for registered users and guests.
Sharing options:
Users can share their feedbacks on Yahoo! Messenger, twitter or Facebook.
Moderation options:
Users can keep the feedbacks clean by reporting topics as spam, duplicate, innapropriate, in the wrong category or any other custom flag configured by the Joomla! administrator.
Comments
Related Videos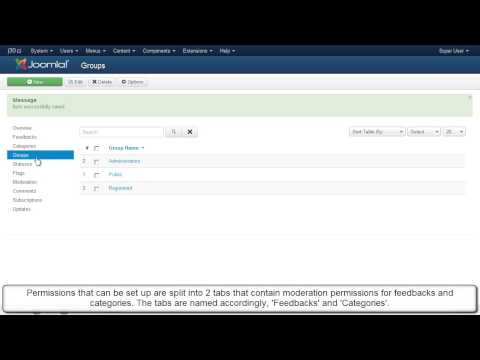 Ep. 30 - RSFeedback! - Joomla! Feedback component - backend...
RSFeedback! is a Joomla! feedback component that gives your users the opportunity to express their suggestion and ideas. In this episode, we will present the most important RSFeedback! backend features. 1. The "Feedbacks" tab: ...
read more