RSEvents!Pro - Register to events with RSForm!Pro
It often happens to our clients to need additional custom fields on their RSEvents!Pro event registration form. This can be done with a simple integration with our form builder, RSForm!Pro that allows you to link your forms to your events.
Starting with Revision 3 you will be able to see what's missing in making a good integration between the two extensions. Just follow this simple step by step guide in order to use a custom form for the event registration.
---
---
Related Videos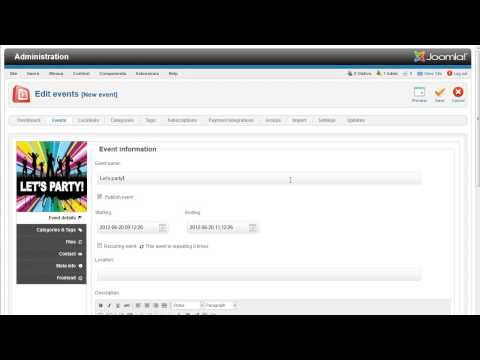 Joomla! Events - RSEvents!Pro - Creating a new event
RSEvents!Pro takes event management a step further with innovative new features and improved usability. The new extension was developed on Joomla! 2.5 M V C, yet fully supporting Joomla! 1.5 as well. We created RSEvents!Pro to make it easier for you...
read more