105 reviews
263,571 downloads
If you use RSEvents!Pro, please post a rating and a review at the Joomla! Extensions Directory
RATE IT NOW
What can you do with RSEvents! Pro

Customizable dashboard
RSEvents!Pro can be customized to show the information you need to see on the dashboard. You can add the modules that you're interested in and remove the ones that you won't need. With the New subscribers module you'll be able to see the latest subscribers for your events. The Upcoming events module will let you access the most important events in order to change things faster and more efficiently.

Create events quickly from the back-end and the front-end
The new AJAX event editing interface maximizes the usability by letting you create categories and locations on the fly, without leaving the page. You can also leave the event incomplete and you'll be able to return and complete it at a later time. We tried to simplify the looks so we grouped fields into specific blocks that will be easier to identify and edit. The event registration and recurring will only show up if you need them. You'll be able to create registration tickets and set up overbooking for each type of ticket or for the whole event. The whole event editing process flows like a wizard making it easier for you to identify and change the details of each event.

Repeat events
We have thought of all the possible ways that you could repeat an event and put them all together, in order to let you create recurring events the way you need it. You can repeat events daily, weekly, monthly, yearly, in some specific days of the week only, once every 2,3 weeks and so on. You'll see exactly how many instances will be created while changing the repetition rules. Also you'll be able to add changes to the whole series of events or only to one of them.

Calendar View
A natural addition is the implementation of calendar views, as event planning or attending implies, among other parameters, starting and ending dates. This type of functionality can be brought to the website's frontend in 2 ways: using the Calendar menu item (which also includes filtering capabilities) and the RSEvents!Pro Calendar module.

Locate events on the map
Event locations are an important part of any event management component. What good is letting your users know of an event if you can't easily point it's location to them? This type of functionality is implemented, in the frontend, using 3 of RSEvents!Pro's features: the Events map menu item (a map containing all of the events, pinpointed), the Location module (visible on event detail pages, displays the event's location) and the RSEvents!Pro Map module (similar to the Events map menu item). All of these features are integrated with Google Maps.
Nested categories and tags
The events can now be labeled with tags in order to easily identify them and create listings. Categories have color codes that can show up in the calendar view and you can create unlimited levels parents to better organize your events. Being able to tag events combined with the nested categorization lets your users find the events more easily.
When creating a menu item that lists events, you can combine multiple parameters, such as tags, categories, locations and so on. This feature allows you to create personalized listings of events that are in some of the categories and happen in a certain location with certain tags attached. You can also set the default ordering type and direction, and choose the event period and enable the search bar.
Subscription management
RSEvents!Pro lets you track your subscribers and shows all the information you need related to a subscription. Subscribers can be filtered based on the event, the ticket of that event and the status of their payment. You can re-send activation e-mails and change e-mails, names and status of each subscription.

Payment integrations
RSEvents!Pro has a series of payment plugins that can be installed to allow customers to pay with different methods. They can pay using PayPal (Standard Payments service), 2CheckOut, Authorize.Net, Offline Payments, iDeal, Virtual Merchant, Eway, MyGate and Anz eGate.

Clever event filtering and listing
The back-end event listing has been improved in order to let you see all the details that you need. One major change is in the way events are displayed: they are now grouped by their time period. "Ongoing events" are displayed first so you can quickly access them; below you'll find "This week", "This month", "Next month" and "Upcoming events", which include events that will be happening after the next month.
The events listing can be quickly filtered using one or multiple filters. This way you could filter events happening at a specific location, that are listed in a specific category and so on. Auto-complete helps you search events easily. RSEvents!Pro will suggest terms from it's own database as you type them. Combined filters help you identify an event in thousands in a matter of seconds.

SEO Semantic and Meta editing
RSEvents!Pro shows the events according to http://www.schema.org/ that is officialy supported by Google, Bing and Yahoo. This way search engines will understand when the event will take place, where and what images and descriptions are related to the event. The semantic web will make your events and locations rank much higher in search engines.
Of course, you're able to change meta description, keywords and title for each of your events on the run. We have improved the event page SEO by using heading tags. You can set up the page title and description on the run to get a better listing.

Front-end layout customization
You can quickly choose what exactly to show when displaying the event to the users. In a bunch of clicks, you can hide end date, description, files or whatever you wish without changing a line of code. For those of you who wish to change the HTML of the layout, we know you'll be happy to hear that RSEvents!Pro now allows template overriding. We have created an article that explains how to create a template override for your template.

Image galleries integration
Our Joomla! Image Gallery extension - RSMediaGallery!, is seamlessly integrated with RSEvents!Pro. This will let you quickly post pictures on the event and on the locations pages.

Intuitive frontend events listing
Your users will be able to search through events using the smart filtering options. They can combine multiple filters to refine their search with the intuitive filter dropdowns. When creating a menu item that lists events, you can combine multiple parameters, such as tags, categories, locations and so on in order to show up exactly what you want, when you want it.

Address suggested by Google API
When editing the location address, Google will automatically suggest locations while you're typing. Also, you can get the address directly by moving the pin on the Google map. You can add the location URL and the description that will show up for the visitors.

Quickly add the location when editing the event
It often happens that you forget to first add the location and then create the event, so we overcame this by letting you to create locations while creating the event. Locations will show up while you're typing the name in the event location field and if no match is found, the add location window will show up.

Image gallery for the location
Each location can have it's own set of images generated with RSMediaGallery! - our Joomla! image gallery extension. The two are perfectly integrated and all you have to do is to select the tags that your images have.

Get directions from your location to the event
Users that look at your location can get directions from their address to the event directly with a click.
Client Testimonials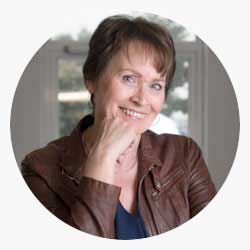 Very useful and easy to use products, but most of all they impressed me by the outstanding quality of their customer service.
— Annelies Hoolmans - SiteTurn webdesign & onderhoud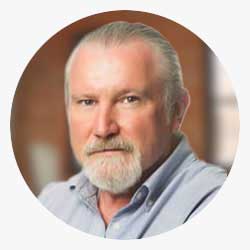 I think that almost every non-core extension on the site is an RSJoomla! product. What you guys create really is pretty exceptional. Like all RSJoomla! products the support just ROCKS! Love your work guys.
— Tony Gavin | CEO - VisiSearch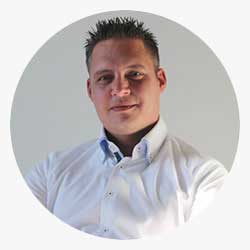 RSFirewall! is easy to install, good default settings, many advanced configurations possible, great system check tool and import/export feature. Why would you leave your website unprotected, when you use an anti-virus on your computer?
— Wilco Alsemgeest - Business Owner of Connecting Connections
Modules

Calendar
Calendars can be pretty useful to organize your events. The RSEvents!Pro Calendar modules offers a simple mean to mark your events in a calendar format.

Event search
The RSEvents!Pro Search module offers two modes. A simple Ajax search to quickly display your search results while typing a keyword and an Advanced that would allow your to filter results based on categories, dates and locations.

Event slideshows
The RSEvents!Pro Slider Module allows you to present current and upcoming events as a slide show. To accommodate your needs, the module parameters incorporate two display modes (simple and advanced), color themes and various sliding effects to choose from.

Location module
RSEvents!Pro offers great features to organize your event related data. Using the Location module you will be able to display location related information, including a Google Map, directly within a module position. This is very useful when trying to save up space in the main content area.

Attendees
Often used in mid level positions, the Attendees module is just another way to organize your data on event detail pages.

Locations listing
This module offers a simple way to display your current locations. Clicking on a location will display a list of events that occur there.

Category listing
As in the case of locations, the category listing module displays your published event categories. Clicking on a category will display the events that have been added to that particular category.

Events archive
RSEvents!Pro offers the possibility to archive expired events. This can either be done manually or automatically. The Archived events module can be used to display these events, with the possibility to set it up so that it only displays events from certain categories and locations or having certain tags.

Map of events
You are given the possibility to display a map containing all of your events, pinpointed, in a module position. This is possible through the use of the RSEvents!Pro Map module.

Featured events
To make some events stand out in the events listing, you can mark them as featured. They can also be grouped together, in a module position, using the Featured events module.

Upcoming events
Naturally, you will surely need to let your users know of future events as well, not just events that are already taking place. The Upcoming events module does just that, it lists events that are yet to come.

Popular events
Using this module you can List the events whose pages were visited most often. Its functionality is based on a hit counter that can also be displayed on the events' pages.
From the Blog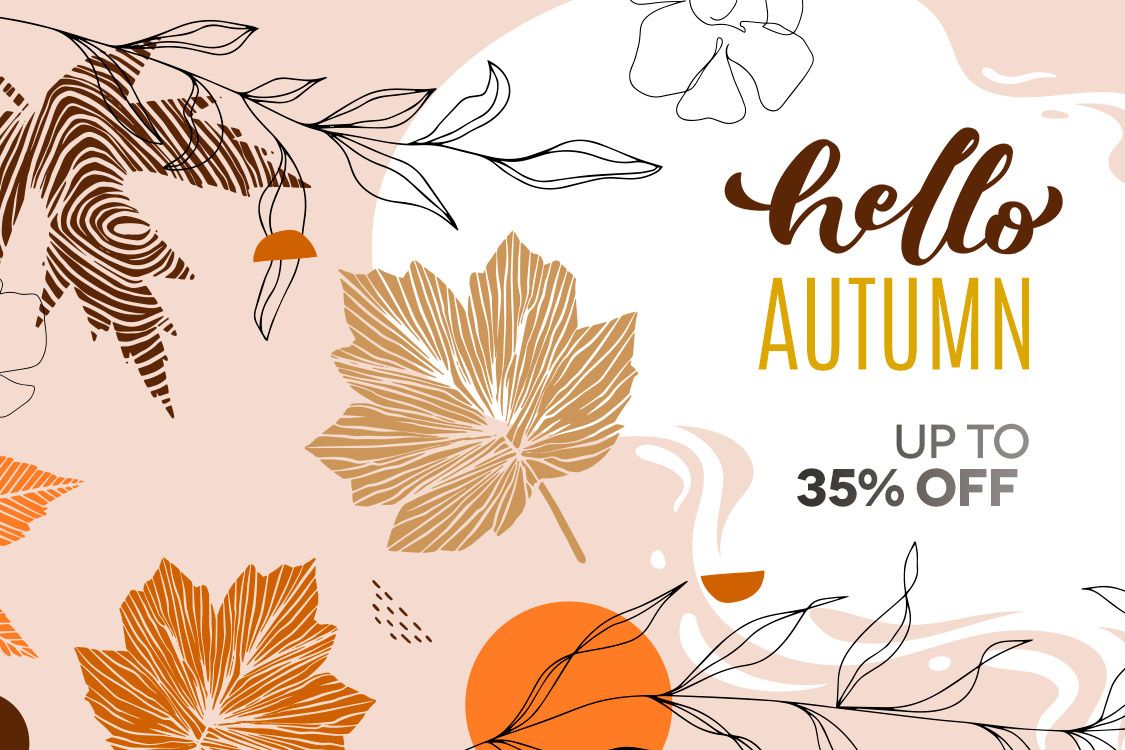 FALL SALE up to 35% off
Harvest the best deals of this fall at RSJoomla!
Available Language Packs:
We only release our extensions in English. All other language packs are donated by the community. Please note that not all translations may be complete, up to date or correct.
Technical Specifications
Important!

Please make sure you are running the latest versions of Joomla!. Our extensions are developed and tested to work only with the latest versions of Joomla!
The minimum requirements to run RSEvents!Pro are:
Joomla! 3.8.0
PHP 5.4
MySQL 5.x
jQuery, Bootstrap 2.3.2, cURL, fopen, mbstring extension, json_encode() function and GD library
We recommend:
Joomla! latest version
PHP 7.x
MySQL 5.x
jQuery, Bootstrap 2.3.2, cURL, fopen, mbstring extension, json_encode() function and GD library 2.x.

The RSEvents!Pro component was designed following the Joomla! standard, for a proper display and functionality we recommend using Bootstrap 2.3.2.