Built-in template overrides
RSLotus! comes with the following built-in template overrides:
Default Joomla! Modules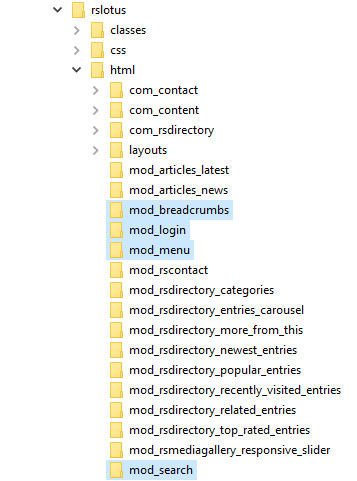 ---
Breadcrumbs
Login
Menu
Search
Joomla! Content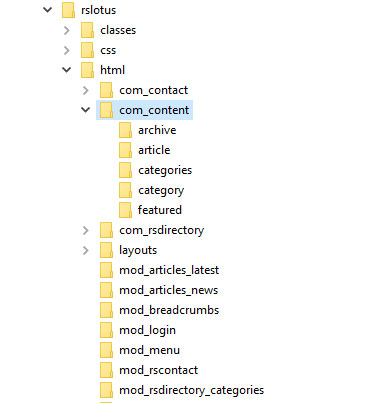 ---
A template override was included for the Joomla! Content component so that it better fits in the template design.
Joomla! Contact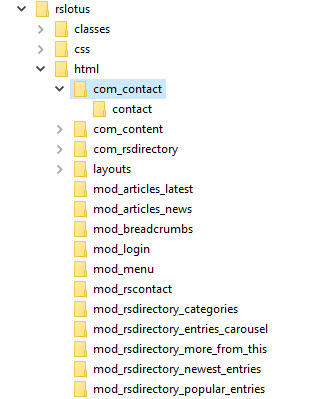 ---
The Contact component received an improved layout as well.
---
RSDirectory! Component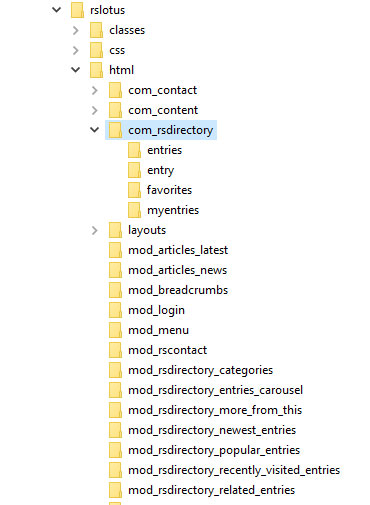 ---
RSDirectory! overrides are meant to improve the way the information is displayed on your site for a significally improved user experience.
Categories
Credits page
Entries
Favorites
My Entries
RSDirectory! Modules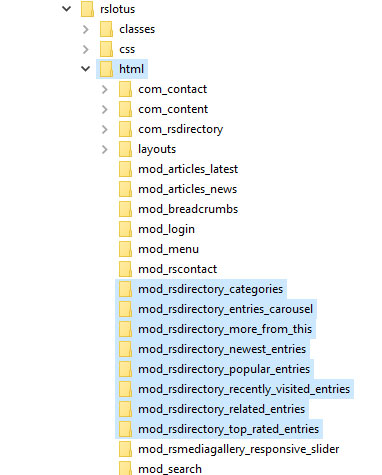 ---
The component specific modules also received a facelift.
Categories module
Entries Carousel module
Map search module
More from this user module
Newest entries module
Popular entries module
Recently visited entries module
Related entries module
Top rated entries module
RSMediaGallery! Responsive Slider Module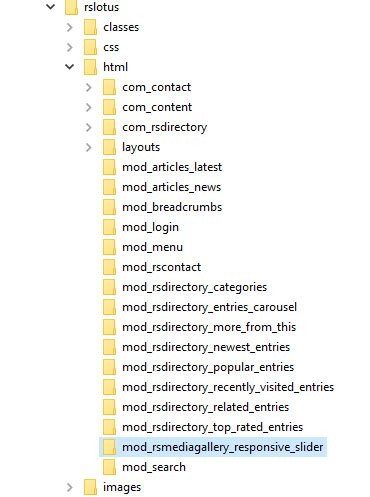 ---
Along with every RSLotus! license we also offer a free RSMediaGallery! license.