12 reviews
25,786 downloads
If you use RSComments!, please post a rating and a review at the Joomla! Extensions Directory
RATE IT NOW
What can you do with RSComments!

Increase traffic to your website by letting your visitors comment on your content
Comments are getting more and more attention from search engines thus, a commenting system like RSComments!, is a must for any community site. Get the pulse of your community and treasure their feedback - it will help your site in the long term.

Accepts avatars from Gravatar, CB, JomSocial and Kunena
Having a nice and clean layout is a good way of making your visitors comment more. RSComments! offers the tools to personalize the layout by importing one's avatar from various services or third party components.

Spam and flood protection tools
Nobody wants spam submissions. With RSComments! you have a bunch of methods of preventing this: two types of captcha (built in and reCaptcha integration), Akismet and a configurable flood control mechanism.

Report and vote for comments
Allow your users to cast votes for comments. The ones that get a set number of negative votes will have their text hidden automatically, so you can keep your commenting section clean and friendly.
Group-based restrictions
To secure and facilitate the commenting flow, you can set various permissions based on the current user type that makes the comment. You can enable or disable captcha, censor words, enable or disable comment moderation and BBCodes.

Keep your audience informed
It is easy to follow up a commenting thread with RSComments!. It offers email subscription and RSS tools. With a couple of clicks the user will be able to see when a new comment has been made.
Client Testimonials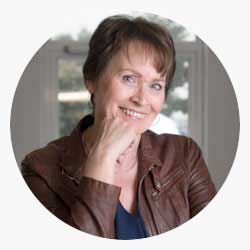 Very useful and easy to use products, but most of all they impressed me by the outstanding quality of their customer service.
— Annelies Hoolmans - SiteTurn webdesign & onderhoud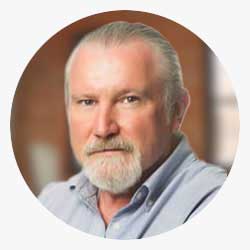 I think that almost every non-core extension on the site is an RSJoomla! product. What you guys create really is pretty exceptional. Like all RSJoomla! products the support just ROCKS! Love your work guys.
— Tony Gavin | CEO - VisiSearch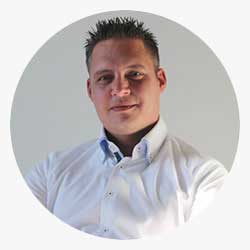 RSFirewall! is easy to install, good default settings, many advanced configurations possible, great system check tool and import/export feature. Why would you leave your website unprotected, when you use an anti-virus on your computer?
— Wilco Alsemgeest - Business Owner of Connecting Connections
Plugins and Modules

Import comments from other Joomla! commenting systems
Migrate from other application with just a few steps: install and publish the plugin, head to Import area and click the button. This is all to it. Currently you can import comments from the following extensions: JComments, JomCommnets, JoomlaComment and JXComments.

Back-end Latest comments
If you are a site administrator, or a user that has Joomla! back-end access you can easily view the latest comments that were posted on your site.

Front-end latest comments module
You can publish in a module position the latest comments posted on your site.
From the Blog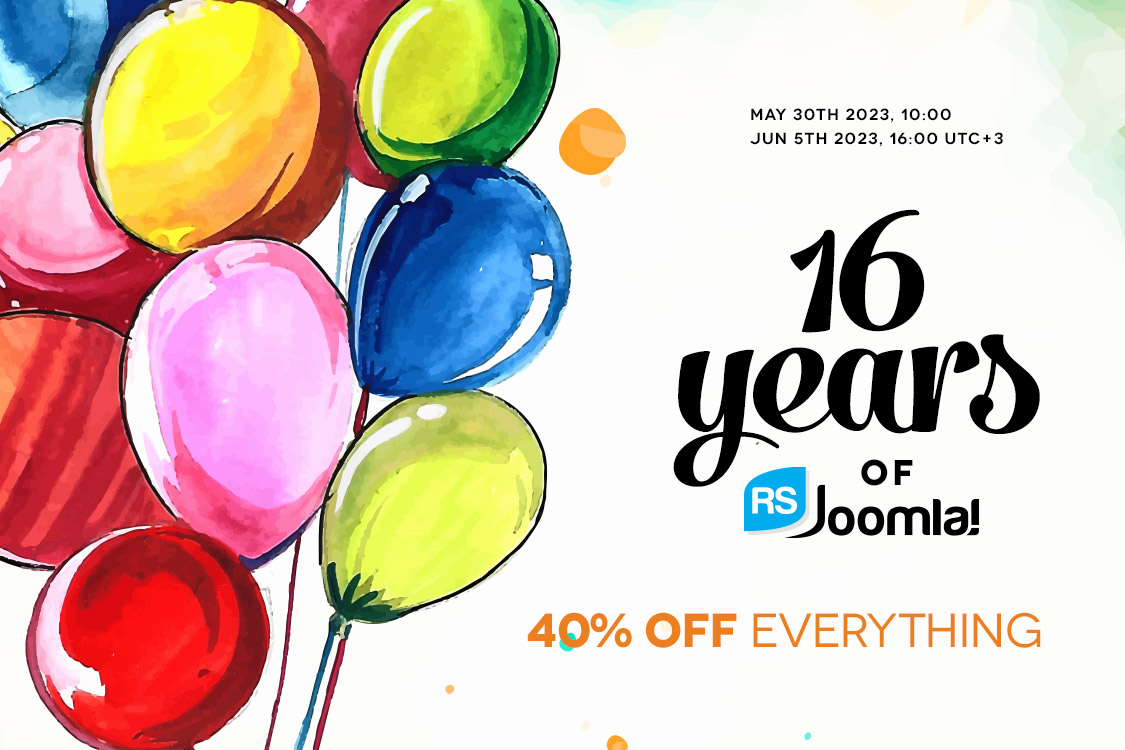 Happy 16 RSJoomla! Years
Cheers to another year of making our mark in the Joomla! community! A year worth commemorating, a future worth anticipating! Join us as we mark our 16th anniversary!
Available Language Packs:
We only release our extensions in English. All other language packs are donated by the community. Please note that not all translations may be complete, up to date or correct.
Technical Specifications
Important!

Please make sure you are running the latest versions of Joomla!. Our extensions are developed and tested to work only with the latest versions of Joomla!
The minimum requirements to run RSComments! are:
Joomla! 3.8.0
PHP 5.x
MySQL 5.x
You must ensure that you have MySQL, XML and zlib functionality enabled within your PHP installation. reCaptcha and Akismet integration requires fsockopen. Built in captcha requires GD and FreeType libraries.
We recommend:
Joomla! latest version
PHP 7.x
MySQL 5.x