RSLibro! Vintage Sample data
RSLibro! Vintage Sample
If you wish to build a vintage items directory, we offer a great starting point with a dedicated set of fields (Manufacturer, Model, Condition, Origin, Year). This way we'll ease up users posting and finding items in your vintage listings website.
---
Vintage Sample Data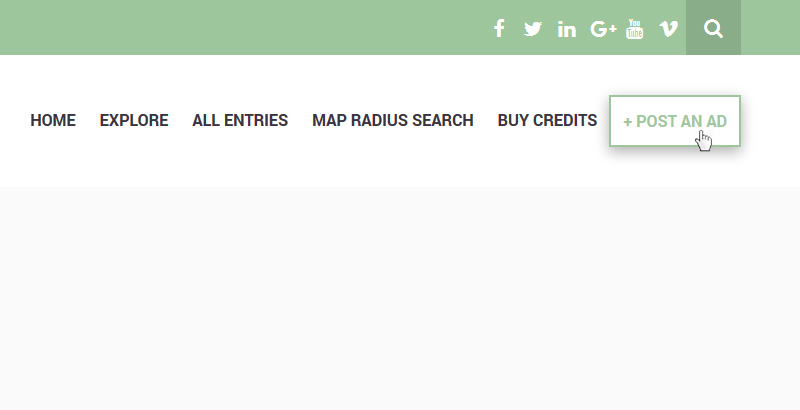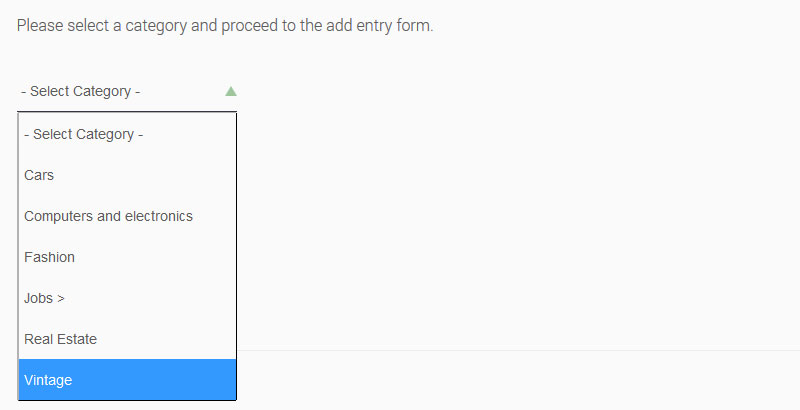 Post a vintage item
Go to Post An Ad (the last item of the main menu) after that select the Vintage category and hit the Next button.
---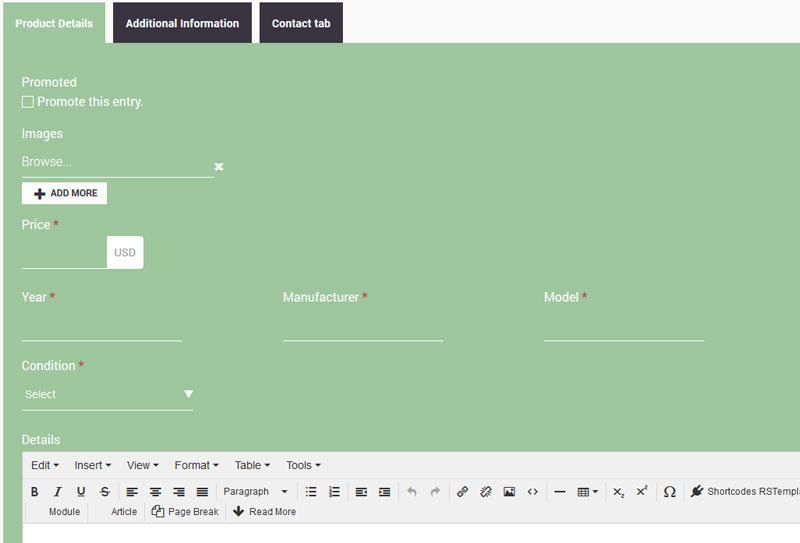 Product details
The Product details section allows you to post data such as:
Images
Price
Year
Manufacturer
Model
Condition
Details
---
Additional Information
In the Additional Information tab you will fill data such as:
Origin
Composition
Exterior Color
Weight
Dimensions
Certified by expert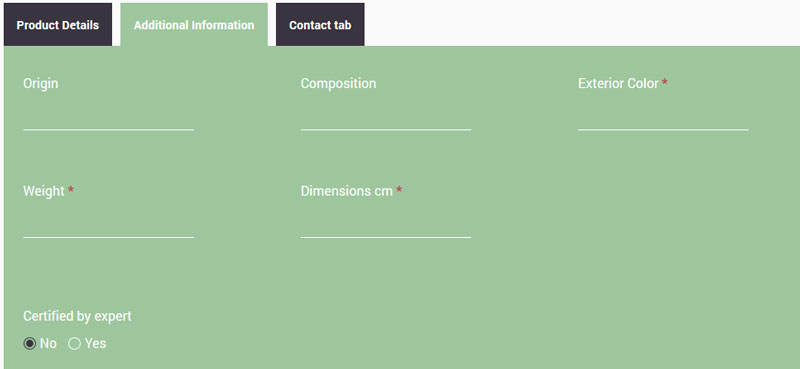 ---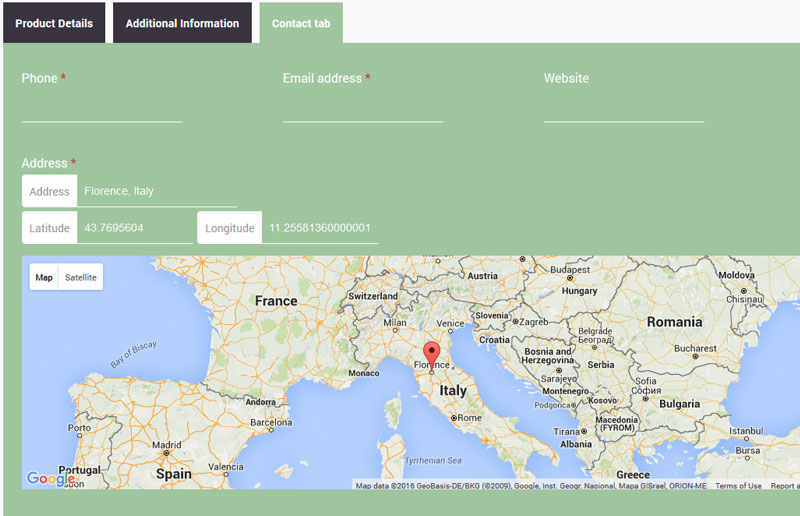 Contact Tab
In the Contact Tab you can specify the contact information of the property owner such as:
Address
Phone
Email Address
Website
---
One person found this article helpful.
---