RSLibro! Real Estate Sample data
RSLibro! Real Estate Sample
In this page you will find a short description of how you can get started on creating a real estate properties directory. Providing a specific set of fields (Property size, Rooms, Bedrooms, Year built, Garages, Roofing) you'll be able to give your users the ability to post or find properties right away.
---
Real Estate Sample Data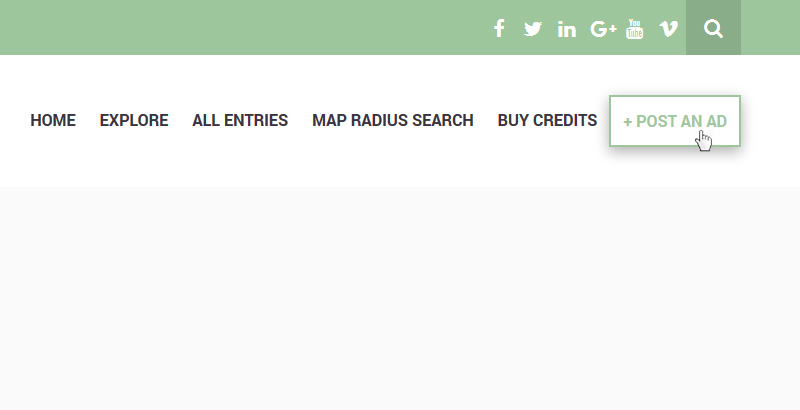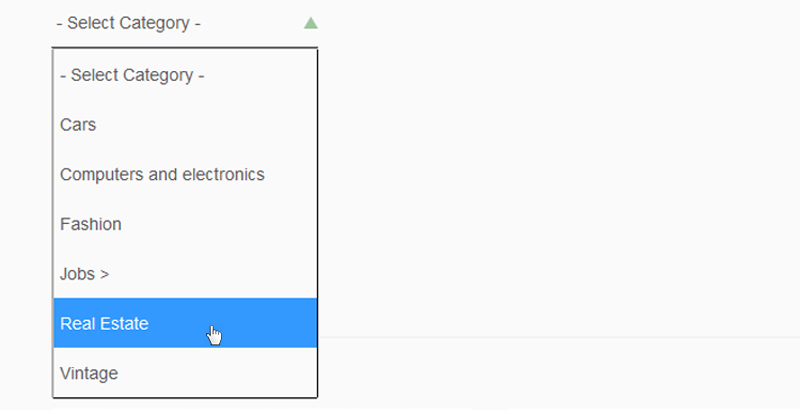 Post a real estate property
Go to Post An Ad (the last item of the main menu) after that select the Real Estate category and hit the Next button.
---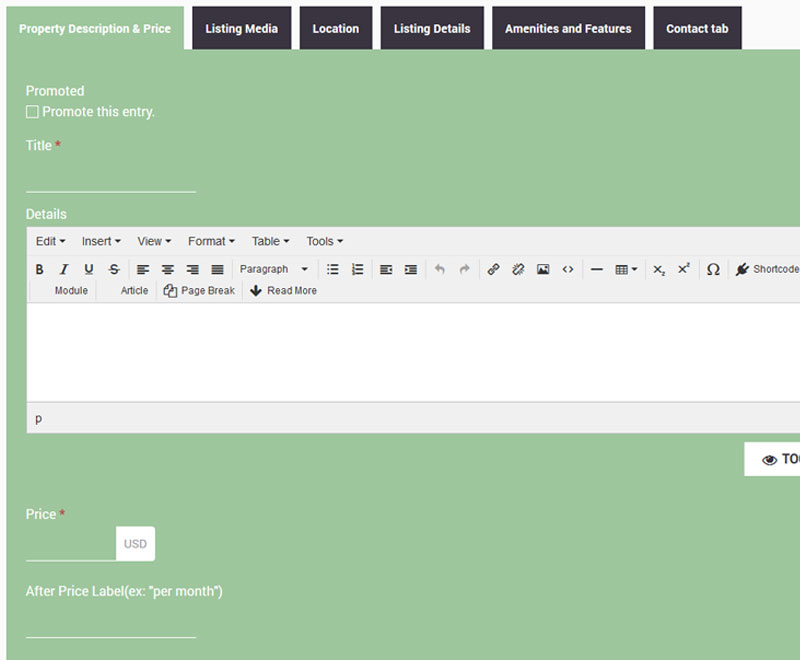 Property Description & Price
The Property Description & Price section allows you to post data such as:
Promoted entry
Title
Details
Price
After Price label
---
Listing Media
In the Listing Media you can fill data such as: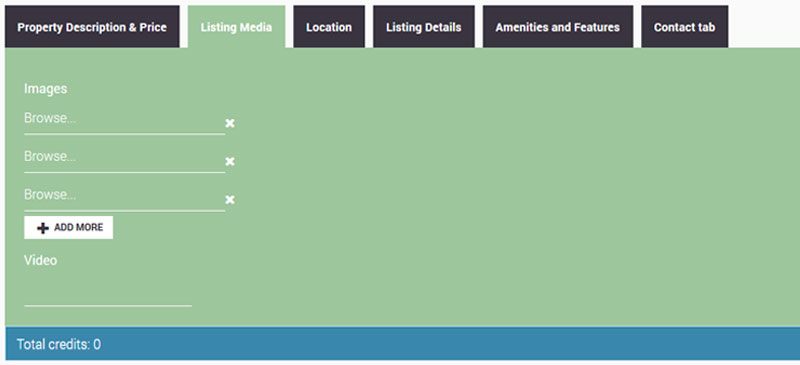 ---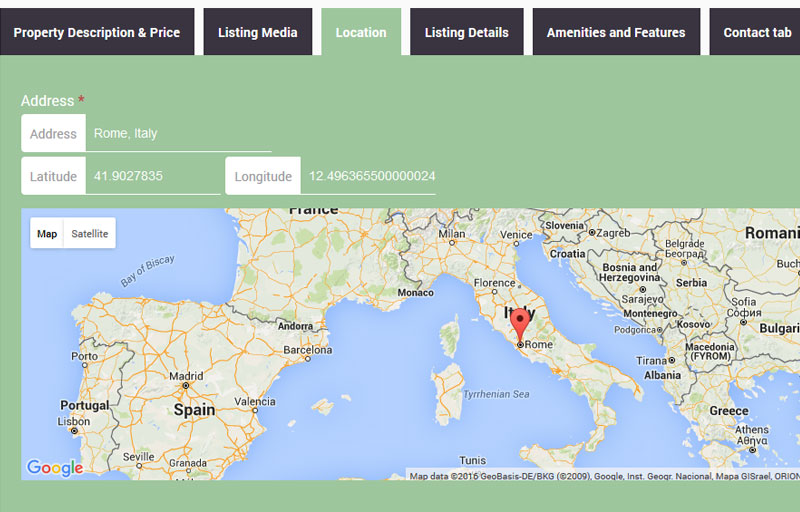 Location
In the Location you can specify the location of the property using the Address field.
Tip!
After you type in your address, you can drag the pinpoint so it can be more precise.
---
Listing Details
We designed Listing Details to fulfill general property needs such as:
Size in m2
Lot Size in m2
Rooms
Bedrooms
Bathrooms
Year Built
Garages
Garage Size
Available from
Basement
External construction
Roofing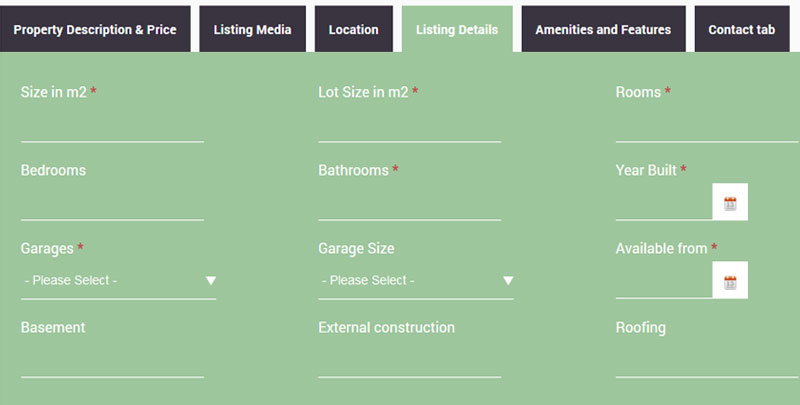 ---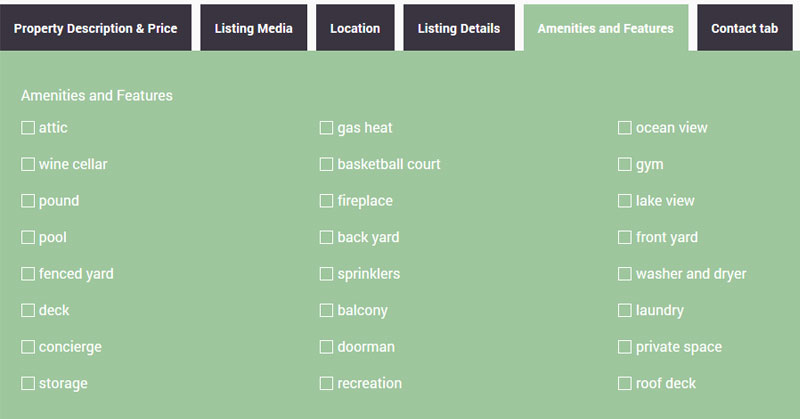 Amenities and Features
Amenities and Features was designed to gather detailed information data about the property such as:
Attic
Gas Heat
Ocean view
Wine cellar
Basketball court
Gym
Pound
Fireplace
Lake view
Pool
Back yard
Front yard
Fenced yard
Sprinklers
Washer and dryer
Deck
Balcony
Laundry
Concierge
Doorman
Private space
Storage
Recreation
Roof deck
---
Contact Tab
In the Contact Tab you can specify the contact information of the property owner such as:
Contact person
Phone
Email Address
Website
Fax

---
10 persons found this article helpful.
---