RSLibro! Fashion Sample data
RSLibro! Fashion Sample
This page is dedicated for describing how you can get started on creating a fashonable directory. Offering a specific set of fields (Manufacturer, Price, Color, Size) you'll be able to give your users the ability to post or find fashion items right away.
---
Fashion Sample Data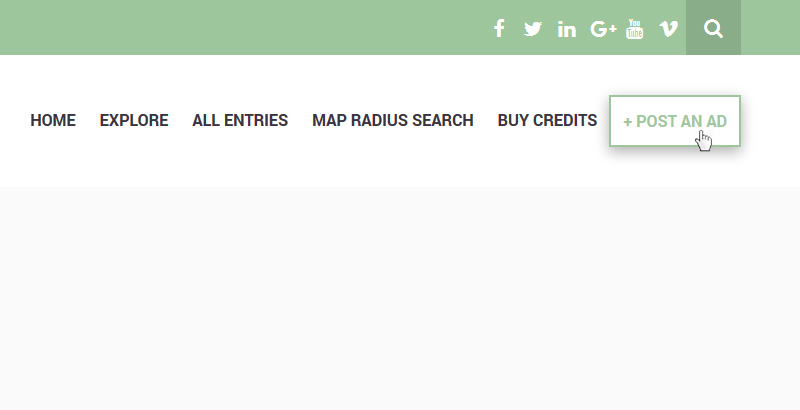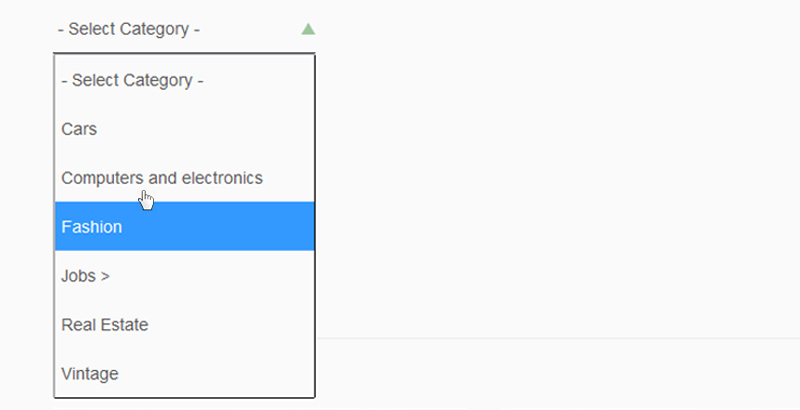 Adding a fashion item
Go to Post An Ad (the last item of the main menu) after that select the Fashion category and hit the Next button.
---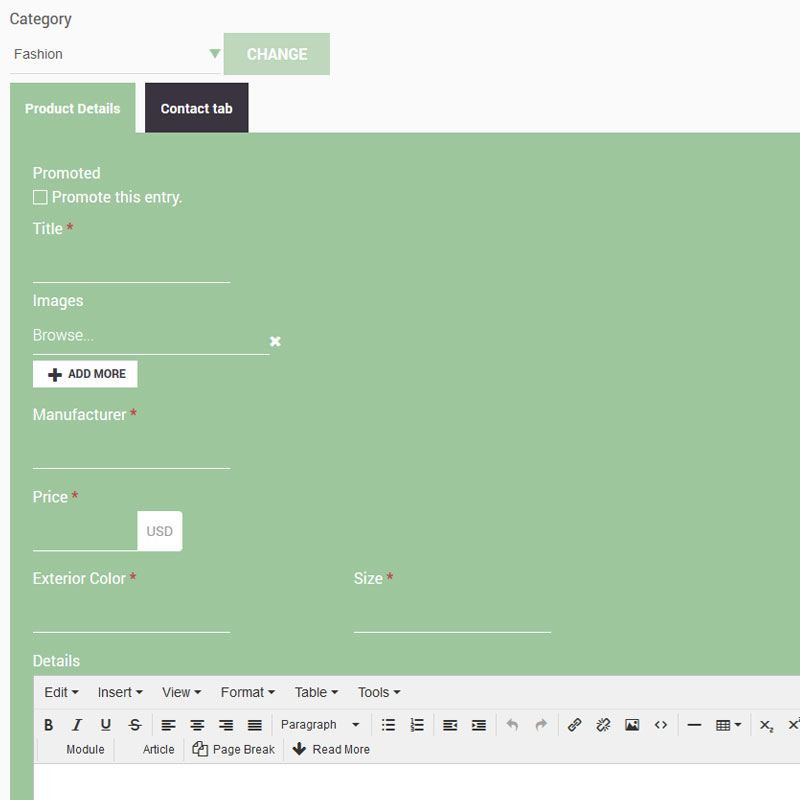 Product Details
In the Product Details you can fill data such as:
Title
Manufacturer
Price
Promoted
Images
Details
Exterior Color
Size
---
Contact Tab
In the Contact tab you can specify the contact information of the publisher such as:
Phone
Email Address
Website
Address
Tip!
After you type in your address, you can drag the pinpoint so it can be more precise.