RSLibro! Cars Sample data
RSLibro! Cars Sample
This example is meant to help you get started with building a cars dealership directory. The category and add entry form offer a specific set of fields that will allow you to present your car to other users, you can add information like make, model, fuel type, fuel consumption, mileage. All data is displayed in a clean and easy to read fashion so that users can easily find the car that best suits their needs.
---
Cars Sample Data
Adding a car/vehicle
Go to Post An Ad (the last item of the main menu) after that select the Cars category and hit the Next button.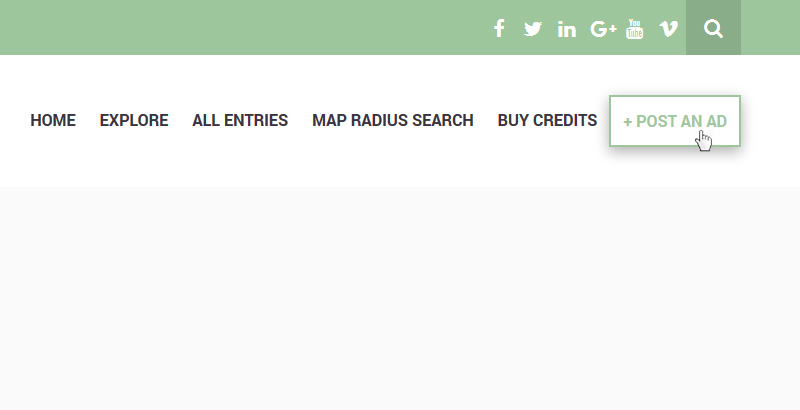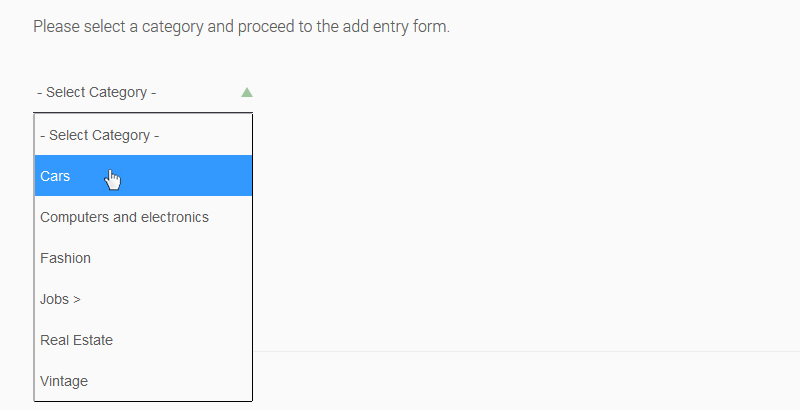 ---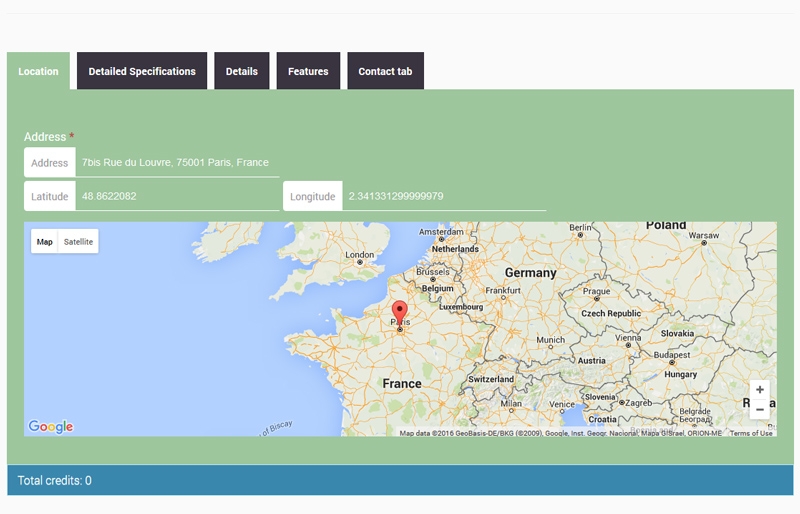 Add Location
In the Location tab you can specify the address along with geographic coordinates where the car can be viewed or bought.
Tip!
After you type in your address, you can drag the pinpoint so it can be more precise.
---
Fill up detailed specifications
Detailed Specifications tab allows you to dive deep into a great set of vehicle industry-specific fields such as:
Make
Model
Manufacture Year
Body Type
Fuel Type
No. of Cylinders
No of Gears
Drive Type
No of Doors
Transmission Type
Engine Type
Engine Capacity
VIN/Chassis Number
Fuel tank
Condition
Exterior Color
Mileage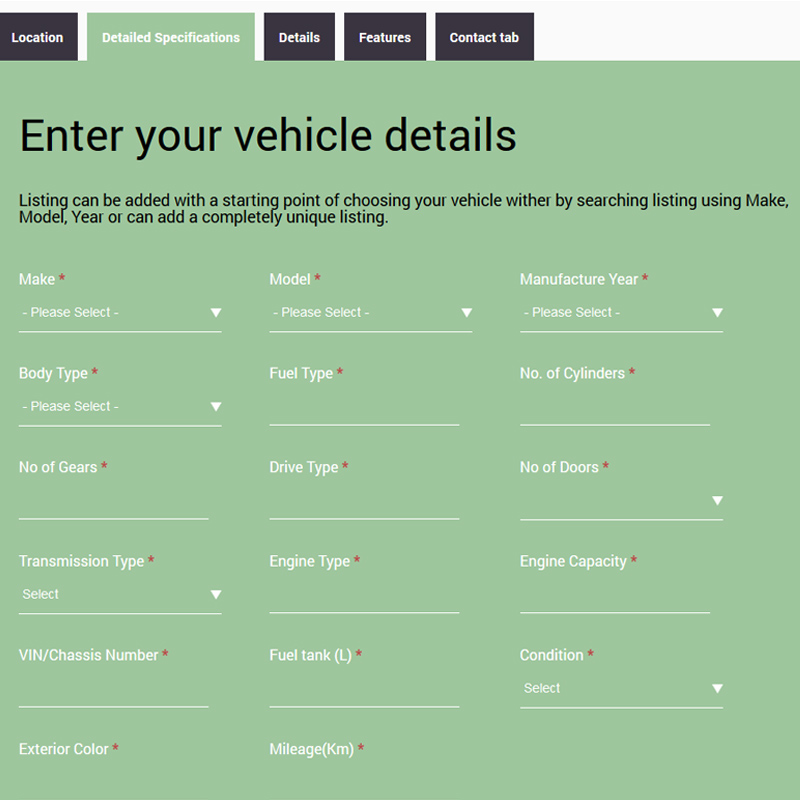 ---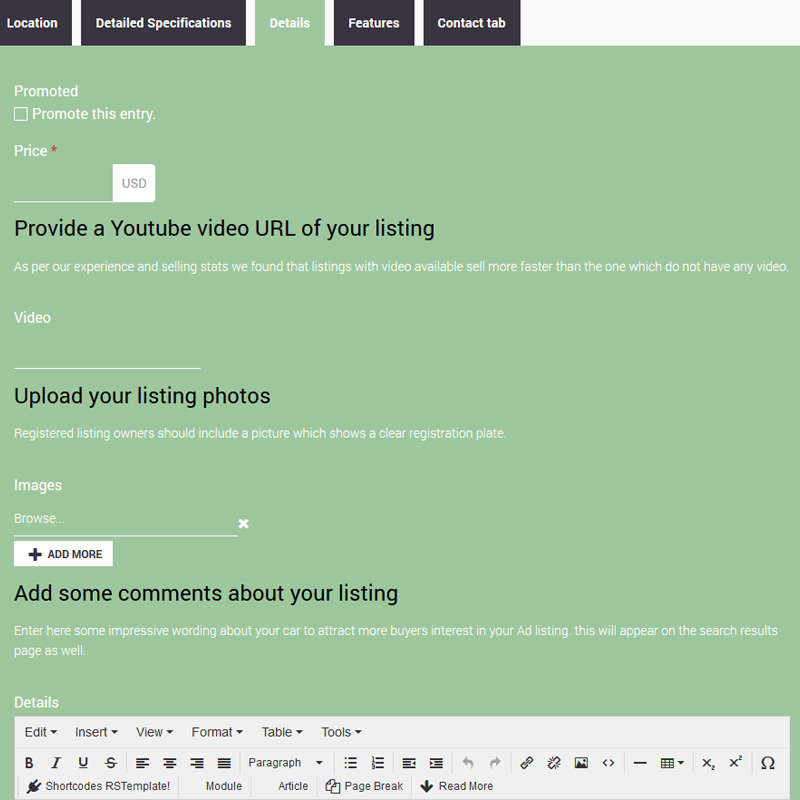 Add more details
Details tab offers you the posibility to add other details such as:
Price
YouTube video
images
Entry details
---
Pick your car features
The Features tab gives you a great range of options you can check in order to give a full spec about the entry.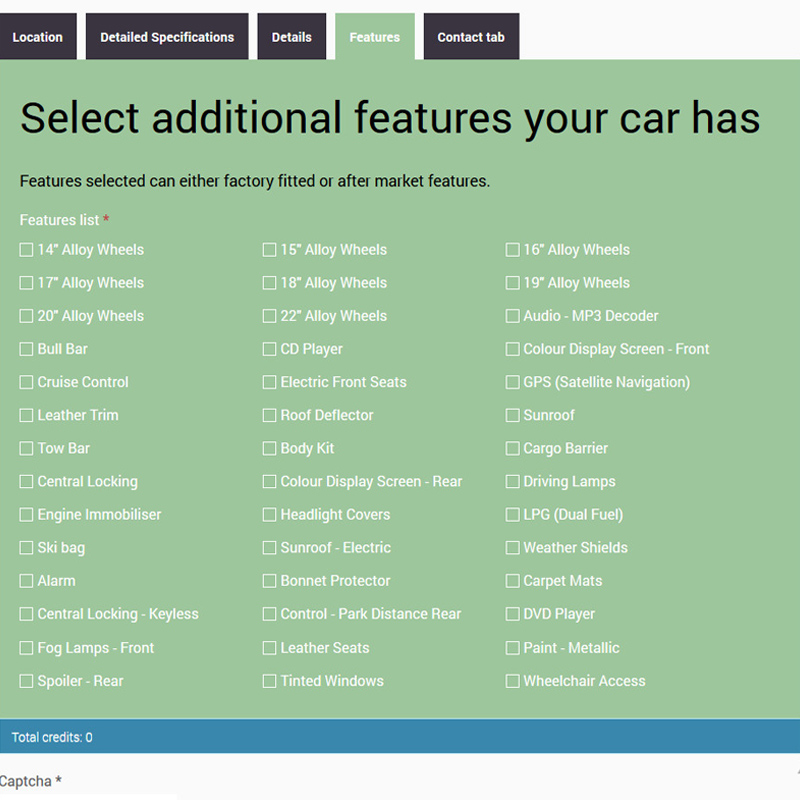 ---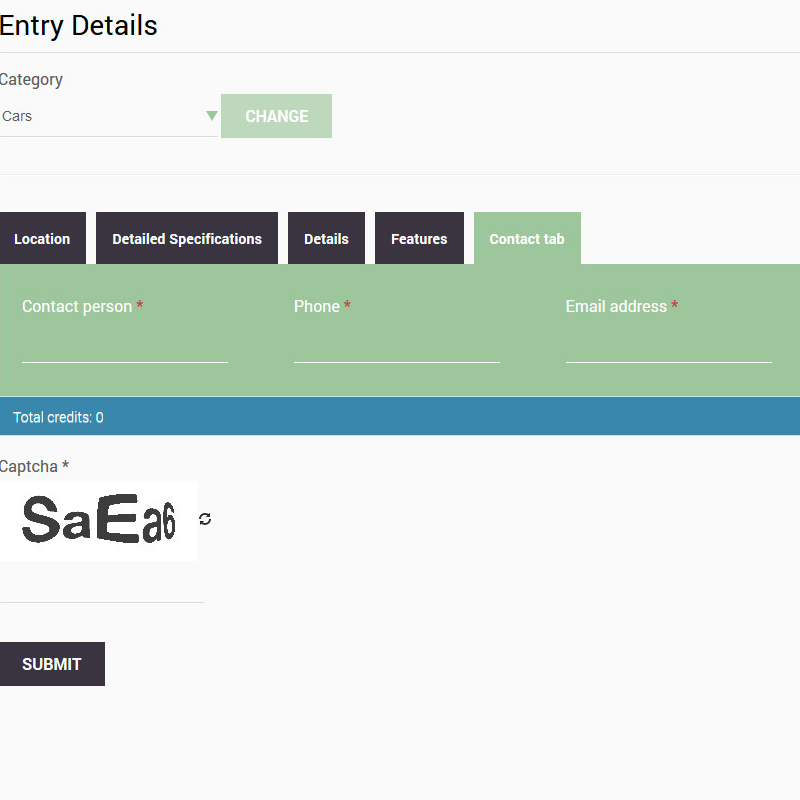 Add your contact details
Contact is an important part of your car listing that allows interested users to contact you in order to find out more information or close a deal.
---
One person found this article helpful.
---