Joomla!® Extensions, Modules and Plugins
Our Joomla! experts provide the highest quality of Joomla! extensions, modules and plugins for your Joomla! 3.x & 2.5 websites in different languages.
Don't forget to check out the administrator and front-end demo versions of the above Joomla! extensions.
Latest updates
Latest blog entries
RSFirewall! Ver. 2.6.0 - Better System Check and Other Improvements

We're pleased to announce that a new version of RSFirewall! is now available for download on our website. This release is dedicated, almost in its entirety, to the extension's System Check feature, have a look!
Summer Sale 35% OFF* on all RSJoomla! Extensions and Templates
The summer is almost over and all you guys have been getting some tan and sand on your feet. Sadly, all good things must come to an end and it is now time to get back to work.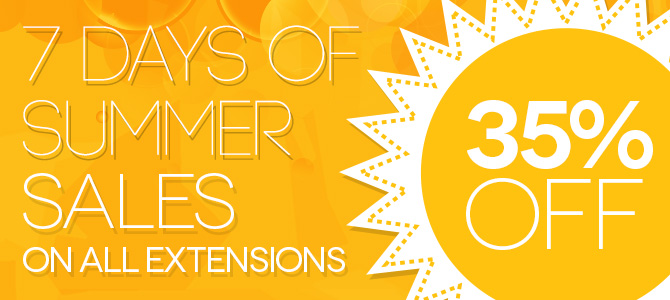 It's very likely that you have upcoming projects or new ideas for your website(s), so we've decided to offer a Summer Sale with a 35% discount on all extensions to get you up and running. Use the following discount coupon when making a purchase**:
RSJOOMLASKY
*Discount: The 35% discount offer is only available for new purchases, it will not apply for renewals.
**Important Notice: the promotion started on the 27th of August 2014 (at the time when this blog entry was posted) and it will end on the 2nd of September 2014, Midnight GMT + 2
Testimonials

What our customers say about RSMembership!
rigbeeFantastic support from Andrei at RS Joomla! helped me use RS Membership to set up a payment system for membership purchases/renewals for an association, as well as selling "memberships" to workshops. Client was very happy, and the support tickets were responded to quickly and helpfully, allowing me to make all required modifications.
jo_wheatThis is exactly what I needed. A straight-forward component that allowed me to sell subscriptions to my site's content. Super simple to install. Very easy to configure. Does just what I need, and heaps more stuff that I didn't even think I needed (but may explore now... coupons, add-ons, auto-renewals).
Worth every penny. And, as others have mentioned, the support is very good. As is the documentation.