Joomla!® Extensions, Modules and Plugins
Our Joomla! experts provide the highest quality of Joomla! extensions, modules and plugins for your Joomla! 3.x & 2.5 websites in different languages.
Don't forget to check out the administrator and front-end demo versions of the above Joomla! extensions.
Latest updates
Latest blog entries
RSEvents!Pro Template Override Example

Template overrides offer tremendous flexibility in terms of content look and feel. You can control any aspect - HTML output and CSS, without affecting the component's update process.
Happy Halloween 2014 !

This year we celebrate Halloween in the RS way: Really Scary Discount with 35% OFF EVERYTHING (components & templates). The promotion starts on 31.10.2014 and ends on 03.11.2014 at GMT 00:00 + 2.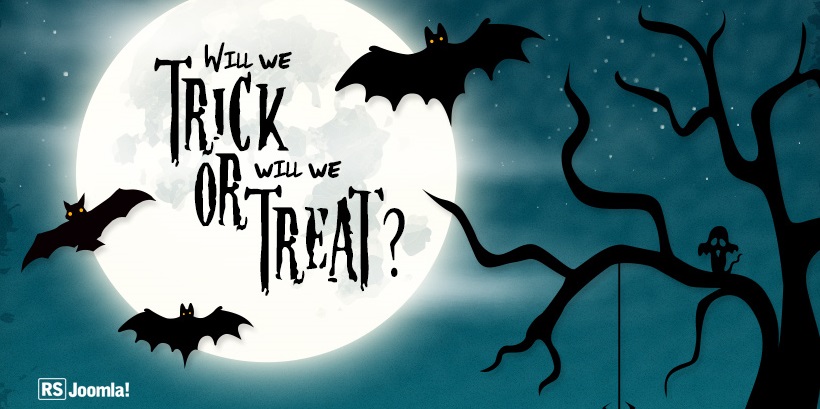 Testimonials

What our customers say about RSTickets! Pro
netstepincWe're using RSTicketsPro for a new site, and it's proving to be an excellent choice. It's very stable and well organized. I had a few questions, and submitted support requests with RSJoomla. I received accurate professional help within hours. When buying an extension, it's nice to know you can get what you pay for, and the company will stand behind it.
bizetoolsI integrated the RsTicketsPro plugin into my system and was really impressed with the quality and ease of use. The flexibility is exactly what I needed. I had a few questions and the support was excellent. Well done!! Highly recommended.

What our customers say about RSFinder!
JoshlewisI'm surprised I have not already found this. Works just like it says. For those who want a search inside the admin section, this is then a must get! In my opinion this should be built into Joomla! ;-)
BravoSmartInstalling this component is one of the first things I do when launching a new website. Especially on websites with lots of content, this can save so much time. Works smoothly, easy to configure - a no brainer!