Joomla!® Extensions, Modules and Plugins
Our Joomla! experts provide the highest quality of Joomla! extensions, modules and plugins for your Joomla! 3.x & 2.5 websites in different languages.
Don't forget to check out the administrator and front-end demo versions of the above Joomla! extensions.
Latest updates
Latest blog entries
Happy Halloween 2014 !

This year we celebrate Halloween in the RS way: Really Scary Discount with 35% OFF EVERYTHING. The promotion starts on 31.10.2014 and ends on 03.11.2014 at GMT 00:00 + 2.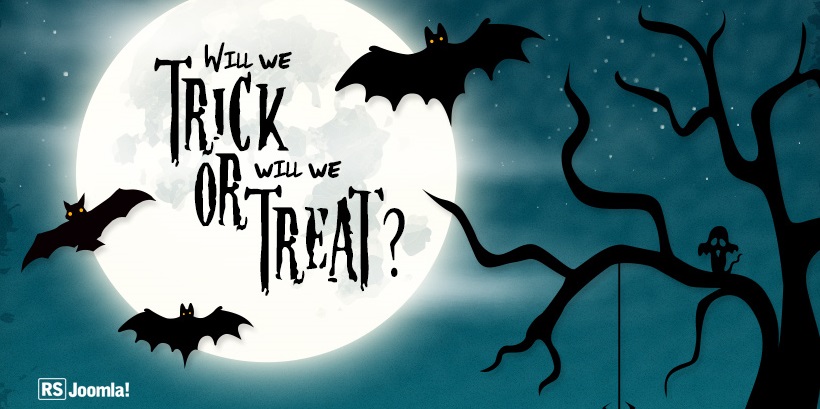 Testimonials

What our customers say about RSFiles!
rikreiEasy to use and have to agree with that it's a perfect Joomla! download manager.. Updates and support is great.. Thanks
guydekock I had a small problem (my own mistake) and took contact with helpdesk.
In a few hours I have a reply and my problem was solved! Thank again for this wonderful component and you're quick response and solution.
Great service!!

What our customers say about RSFirewall!
bryanYou may not think you need this extension, but when your site is hacked or you have to deal with spam comments, you'll change your mind! It's easy to install and configure, and works exactly as advertised. I include it on every site I manage.
jdmorrisEasy to install and set up, despite the complexity of the extension. I have peace of mind knowing that my site is protected.
I'd never run my computer without an anti-virus software, nor will I leave my site exposed.
Definitely the best Firewall for Joomla that's out there!
Great pricing this month with the 50% off!!!
Thank you RSJoomla!