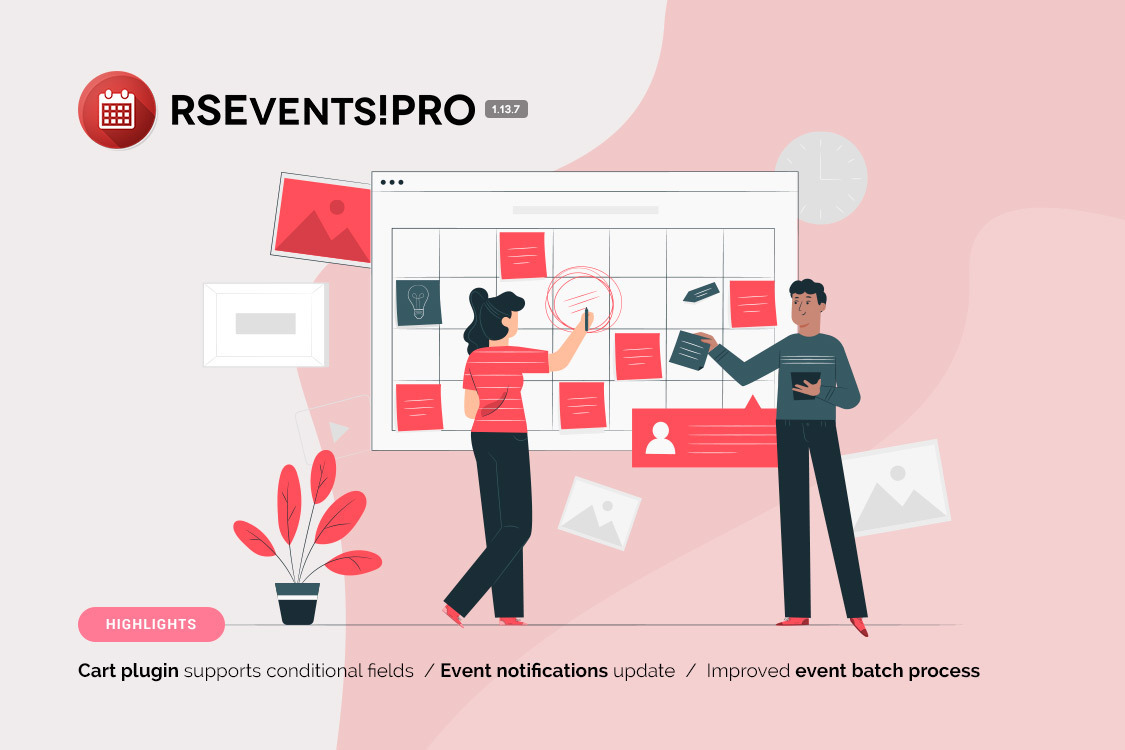 We are happy to announce you that we have released a new version of RSEvents!Pro, our Joomla! event management component.
Version 1.13.7, of RSEvents!Pro includes important enhancements in the event subscription process and event email notification process.
Cart plugin supports conditional fields
Inspired by RSForm!Pro, the new version of RSEvents!Pro Cart plugin, allows you to show/hide custom checkout fields based on user's selection.
You can access this feature by heading to Components > RSEvents!Pro > Events > selecting your event > your ticket > Conditional fields tab.

Event notifications update
The new version of RSEvents!Pro allows you to send event notification emails to multiple configurable email addresses(separated by comma). This feature is available in the "Event registration" configuration tab of the event.

Improved event batch process
We have added new options to the batch process: "This event will not be visible to the following selected groups", "Event speakers" and "Event sponsors".
This will allow you to easily configure the frontend settings for groups of events (select the events, in the listing, using their associated checkboxes).

---