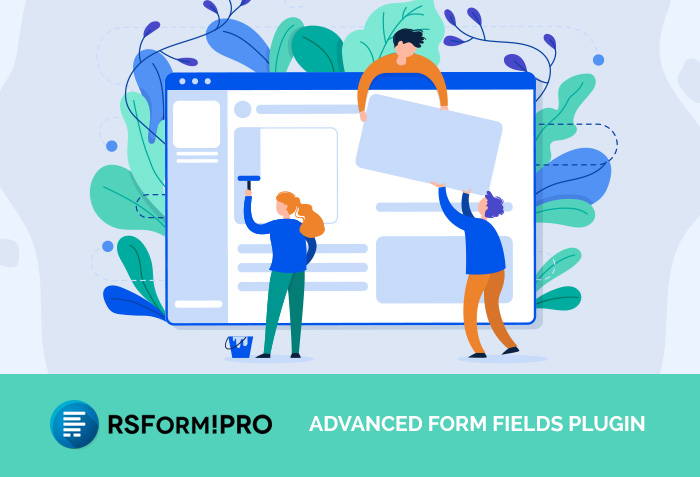 Spice up your forms with the a new set of powerful and unique fields. Introducing the Advanced Form Fields set.
Sneak peak on the extra form fields:
Switch field: add a switch-like button in your form. Very useful for hiding or showing fields at a flip of the switch.

---

Rating Field: allow users to submit a rating using a star rating system through this field.

---

Full Screen Textarea: want to concentrate on writing your message in a contact form, just hit the full screen button and your textarea will be displayed in a modal window overlapping the current form layout.

---

Color picker: if your business is dealing with textiles and apparels, this field will help users select the desired colors for their chosen products.

---

Selectize field: taking dropdown fields one step further, this will allow your users to also search through a long list of options. You can also make multiple selections based on your search that will be displayed in a tag like format.

---

Styled Checkbox, Radio: change the way your checkbox/radio fields are displayed with an improved styling.

---

Date Dropper: make your date selection unique with this new and attractive form component. All types of forms can benefit from this from appointment, reservation forms to flight planning, the sky is the limit.

---

Time Dropper: double down on style and use this visual time selection component to allow users to set the specific time of their appointments or reservations.
---
We hope that this helped convince you to give new life to your forms. For a complete description and configuration options available for each field take a look in our RSForm!Pro Advanced Form Fields plugin documentation article.
---
Important:
The RSForm!Pro Advanced Form fields plugin is
commercial
. It can either be purchased initially with the subscription itself or, on a later time
purchased separately
from your RSJoomla! account by heading to
your memberships section
> RSForm!Pro and clicking on the "buy plugins" button (your account does need to hold an
active RSForm!Pro subscription
).
---
We are always listening to our customers feedback and along with this update we also performed a major overhaul across the entire component. Lots of features have been improved to ensure a better experience when building up your forms. You can read the full list in our component changelog.
---